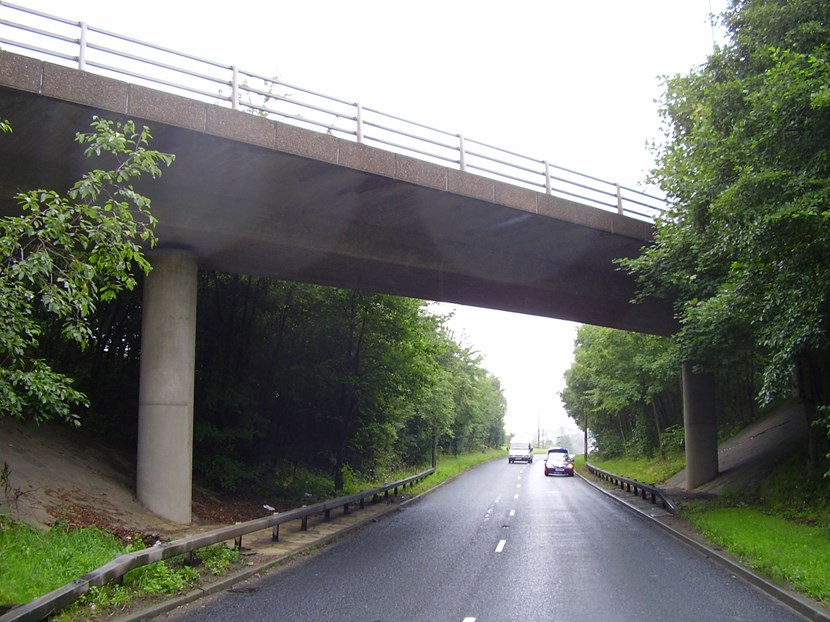 22 Oct 2018
Simon Bottom's Bridge three-day closure
Essential maintenance works to Simon Bottom's Bridge in Leeds are to take place later this month during school half-term.
The bridge will need to be closed from 7:30am on Sunday 28 October to 5pm on Tuesday 30 October in order to safely carry out the works.
The 55-metre bridge carries the northbound only slip road of Dewsbury Road over the southbound only Millshaw Road, near to the White Rose Centre.
Leeds City Council will carry out works to upgrade or replace the bridge joints in the carriageway, which have either failed or come to the end of their life. The bridge constructed in the 1980s, needs work to prevent further and more extensive damage, due to water leakage through the joints.
The three-day closure will take place during school half-term to minimise disruption as much as possible. Before the closure there will be advanced signage and notices to keep road users informed.
Full traffic management will be in place with a diversion and signage for road users to follow.
The existing road is one way (northbound). The short diversion route will be via the northbound Millshaw Road to the A6110 roundabout, turning right along the Ring Road to the A635 Dewsbury Road.
Leeds City Council apologises for any disruption caused by these essential works.
ENDS
For media enquiries please contact:
Adrian Capon
Leeds City Council communications and marketing
T: 0113 378 1622
Email: adrian.capon@leeds.gov.uk
For media enquiries contact: