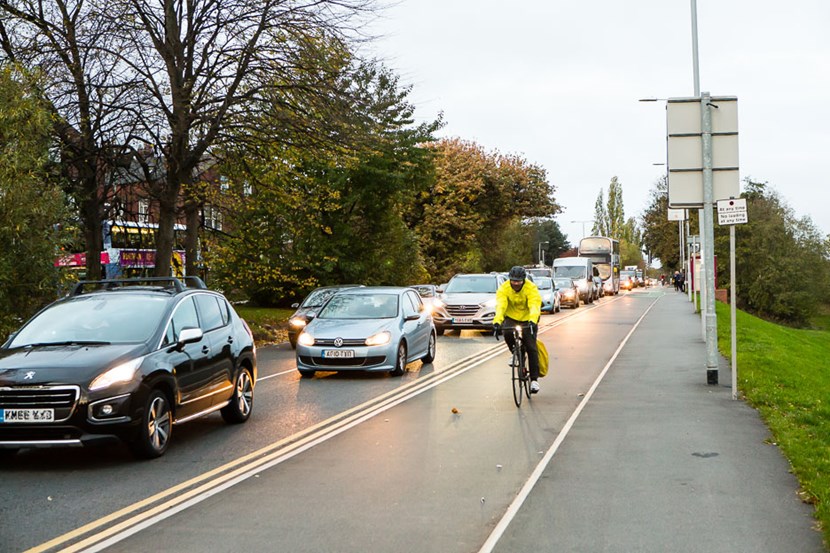 07 Feb 2019
Senior councillors in Leeds to agree bus priority measures along the A647
Senior councillors in Leeds will discuss an update on the plan to transform transport and travel in and around the city at a meeting next week.
At the council's executive board on Wednesday 13 February, councillors will consider a report to progress plans for bus priority measures along the A647 corridor between Leeds and Bradford.
This work is part of Connecting Leeds – which is to invest an unprecedented £270million in the transport network of the city.
Connecting Leeds, the long-term transport strategy for Leeds, aims to improve all aspects of transport and travel in the city and connecting to the wider Leeds City Region.
The report highlights a series of intervention works costing £9.78million along the A647 corridor. These measures are set to benefit all vehicles including cars and public transport, as journey times are expected to reduce by 10-15 minutes.
The public transport benefits will offer a quicker and more consistent journey time, and help reduce congestion, through a dedicated bus lane and improvements at key junctions. If approved, it is hoped these new measures will encourage more people to travel by bus further reducing congestion.
Already on this route almost 70,000 people live within walking distance of a bus stop and every day 24,000 bus trips are made along the Leeds – Bradford route. These improvements will contribute to the target of doubling bus patronage over ten years, which could see 5,000 cars taken off the roads, as well as improving air quality.
The works include;
Converting the two-plus lane into a dedicated bus only lane;
Additional new bus lanes and junction improvements to improve capacity;
Improving pedestrian and cycling crossing facilities;
Improving air quality, safety and the local environment for residents;
Improving public transport and walking integrated to complement the City Connect cycle lanes.
If approved to proceed, the designs of the road improvement schemes will be developed with our construction partner, with the work on site expected to start by the end of 2019.
Leeds City Council executive member for regeneration, transport and planning Councillor Richard Lewis said:
"We have carried out extensive consultation to shape what we are doing now. These works along the A647 will be of great benefit not only to bus users, but to all road users. The ambition is to see these reductions to journey times throughout the year, similar to those we currently see off-peak.
"Road improvements, along with new real-time bus information, are key in encouraging more people to use bus services. It will also provide operators with the opportunity to increase the reliability and predictability of their service, improving the everyday commute.
"By seeing more cars left at home, and an increased uptake in using the bus, we could see the traffic reduction year round that we currently only experience throughout the school holidays."
ENDS
For media enquiries please contact:
Adrian Capon
Leeds City Council communications and marketing
T: 0113 378 1622
Email: adrian.capon@leeds.gov.uk
For media enquiries contact: