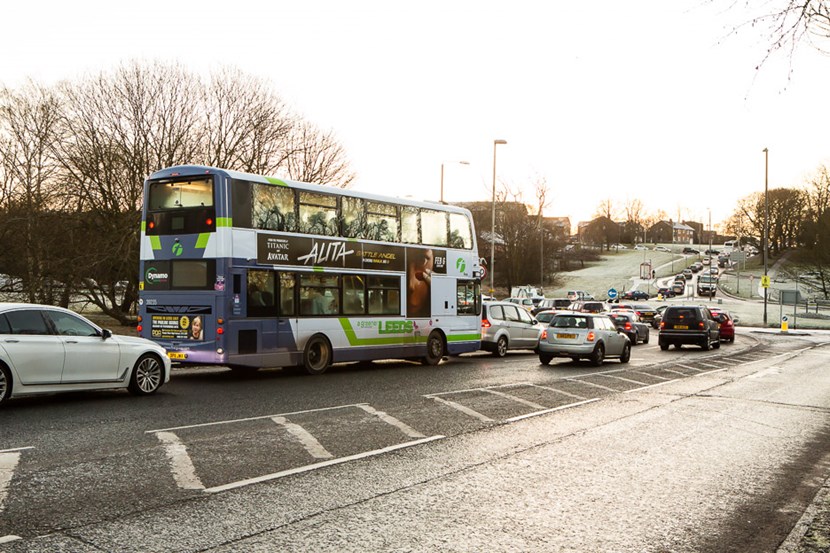 20 Jun 2019
Senior councillors in Leeds to agree bus priority measures along the A61 North and A65 signal upgrades
Senior councillors in Leeds will discuss an update on the plan to transform transport and travel in and around the city at a meeting next week.
At the council's executive board on Wednesday 26 June, councillors will consider a report to progress plans for bus priority measures along the A61 North from the Sheepscar interchange to the Leeds Grammar School. There's also plans to upgrade the signals along the A65 running between the city centre and Kirkstall.
This work is from Connecting Leeds – which is to invest an unprecedented £270million in the transport network of the city.
Connecting Leeds, the long-term transport strategy for Leeds, aims to improve all aspects of transport and travel in the city and connecting to the wider Leeds City Region.
The report highlights a series of intervention works investing £10.5million along the A61 North corridor and £1.2million on the signalling of the A65. If approved, these new measures will help to encourage more people to travel by bus, further reducing congestion on the city's highways.
The public transport benefits will offer a quicker and more consistent journey time, and help to reduce congestion, through dedicated bus lanes and improvements at key junctions.
On these corridors alone, this could see the removal of 13,000 car trips, improving air quality, reducing noise and emission levels. These improvements together will contribute to the target of doubling bus patronage over ten years.
The works feature;
Additional new bus lanes and junction improvements to improve capacity;
Improving pedestrian and cycling crossing facilities;
Improving air quality, safety and the local environment for residents;
Improving public transport, cycling and walking.
If approved to proceed, the designs of the road improvement schemes will be developed with our construction partner, with the work expected to start in 2020.
Leeds City Council executive board member for climate change, transport and sustainable development Councillor Lisa Mulherin said:
"We are committed to achieving ambitious goals to make Leeds a cleaner, greener and more sustainable city. Providing better and reliable bus services will give more people the confidence and choice to plan their journeys, without thinking about using their car."
"After carrying out extensive consultation, these improvements will help make travelling across Leeds easier by bus, bike or by walking. By encouraging people to use alternatives to the car, we can start to make a positive difference to the quality of air we breathe and to the changes urgently needed in our climate."
Further information
The vision set out for Connecting Leeds is to deliver a transformational step change in the transport network and connectivity in Leeds and the wider region. It's aiming to help and support bringing people, places, jobs, learning and leisure closer together. This will be achieved through improvements to road, rail, bus, park and ride, cycling and walking services and infrastructure, reducing congestion and improving air quality and accessibility in Leeds along with utilising the latest technology innovations.
It has been developed from the feedback received in the biggest-ever transport conversation held with residents, businesses, stakeholders and visitors in the city which included more than 8,000 people taking part in a survey in 2016.
For more information go to www.leeds.gov.uk/connectingleeds or @ConnectingLeeds on twitter or through Leeds City Council's Facebook page.
For media enquiries please contact:
Adrian Capon
Leeds City Council communications and marketing
T: 0113 378 1622
Email: adrian.capon@leeds.gov.uk
For media enquiries contact: