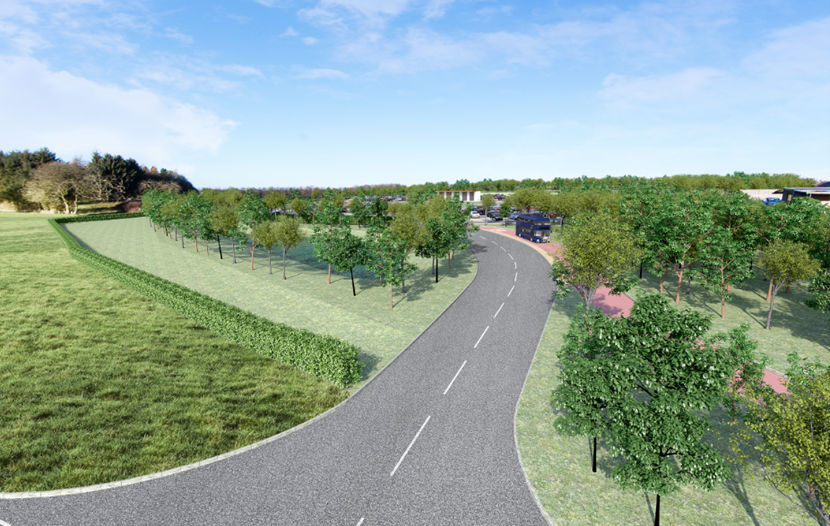 08 Feb 2019
New phase of Connecting Leeds consultation to get underway
A new phase of public consultation on measures to help transform transport and travel in and around Leeds starts next week.
On Monday 11 February Connecting Leeds will start consultation on proposals for bus priority measures between Harrogate and Leeds via Alwoodley. There will also be consultation on plans around a new bus based park and ride in Alwoodley.
The plans include longer and new bus lanes, smart traffic signals and new junction layouts to help keep buses moving, especially during peak travel times. They look to improve reliability and to reduce bus journey times from the city centre by up to 13 minutes to Moor Allerton Centre.
The proposals aim to maximise the space and efficiency of the road network, offering enhanced cycling and walking provision as well as improving air quality through reduced congestion.
A new bus based park and ride at Alwoodley will also look to build on the successes of Elland Road and Temple Green sites, by taking hundreds of cars every day off the city's streets. This would result in less traffic using Harrogate Road and Scott Hall Road, reduced congestion in the city centre and less pollution from private vehicles.
Around 25 per cent of traffic entering the city along Harrogate Road has a destination into the city centre. Many drivers do not have an alternative travel choice available. By offering a convenient location to park and travel into the city on a frequent, inexpensive bus service, the plans aim to reduce the number of people driving into the city centre.
These measures are part of Connecting Leeds, the council's transport strategy for the city working with the West Yorkshire Combined Authority, partners and stakeholders to improve all aspects of the transport network in Leeds and connecting to the wider Leeds City Region.
Bus travel is a key element of the strategy, with the target of doubling 250,000 bus trips per day made in the city, within ten years.
To help achieve this, Leeds City Council is wanting to hear people's views on these plans, which can be found on the website www.leeds.gov.uk/connectingleeds
Also starting on Tuesday 12 February, a schedule of public drop-in sessions are planned at the following venues:
| | | |
| --- | --- | --- |
| Date | Time | Venue |
| Tues 12 February | 5pm - 8pm | Seven Arts, Harrogate Road |
| Sat 16 February | 10am - 2pm | Moortown Baptist Church, King Lane |
| Tues 26 February | 5pm – 8pm | Chapel Allerton Lawn Tennis Club, Wensley Avenue |
| Thurs 28 February | 5pm – 8pm | Moortown Baptist Church, King Lane |
| Sat 2 March | 10am – 2pm | Caribbean Cricket Club, Scott Hall Road |
| Thurs 7 March | 5pm – 8pm | Tree Tops Community Centre, Squirrel Way |
Along the Harewood and Alwoodley to Leeds routes, 17,000 bus trips are already made. There's over 90,000 people who live within walking distance of a bus stop and the 26 bus services an hour, which run along these routes.
Leeds City Council executive member for regeneration, transport and planning Councillor Richard Lewis said:
"We've taken on board and listened to people's feedback across the Harewood and Alwoodley route. We're now coming back out to consult on changes to these plans and also new areas to talk through. Last time we spoke to people, most of them supported the principle of introducing a park and ride, agreeing it helps reduce congestion and improve air quality along the route into the city.
"We're also looking to introduce bus priority measures where bus journey times inbound and outbound to the city centre can be reduced by up to 13 minutes. By introducing better signalling, new bus lanes and improved junctions we can help keep buses moving. We look forward to sharing these updated plans and hearing what people think."
ENDS
For media enquiries please contact:
Adrian Capon
Leeds City Council communications and marketing
T: 0113 378 1622
Email: adrian.capon@leeds.gov.uk
For media enquiries contact: