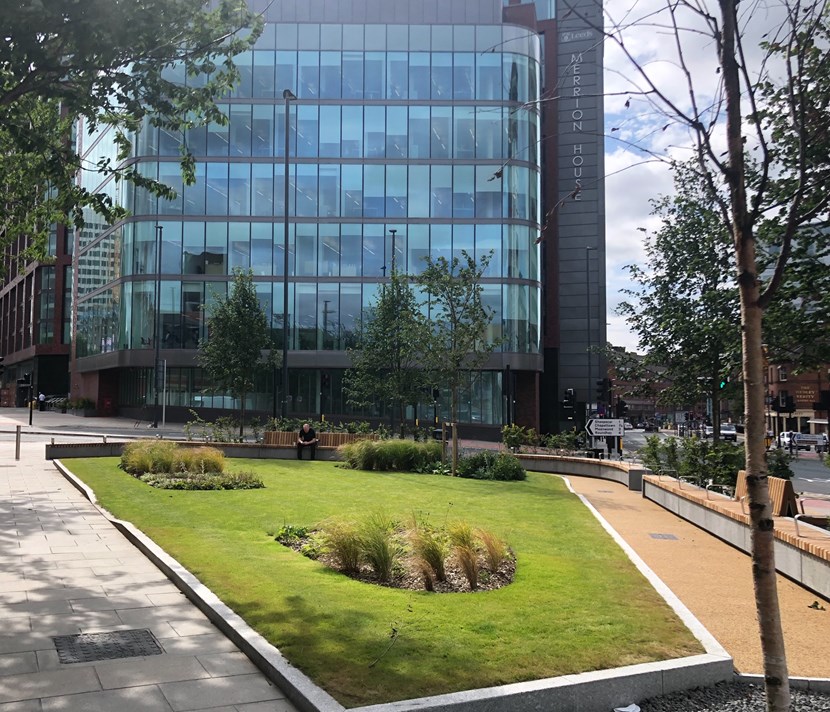 08 Aug 2019
Claypit Lane transformed from disused subway to welcoming open space
*** Video: Councillor Judith Blake, leader of Leeds City Council talks about the first piece of new public space to be delivered since the draft Leeds Our Spaces strategy was launched.***
Work has completed to transform Claypit Lane into an attractive and welcoming new public space.
The space is almost unrecognisable as the old disused subway tunnels under the road have been filled in and replaced with new seating areas and green space. Changes to the area include bringing together a new road alignment, junction improvements focused on reducing traffic impact, improved pedestrian and cycle provision and a brighter, greener more welcoming walking and seating area.
The approach of taking away roadways and reusing the space released to provide opportunities for new green spaces is being utilised across the city with new projects including the bus infrastructure improvements in areas around The Headrow and Corn Exchange, part of the Connecting Leeds programme coming online soon.
This piece of work is the first piece of public space to be delivered since the launch of the draft Leeds Our Spaces strategy at the end of 2018. For more information about the Leeds Our Spaces strategy visit www.leedsourspaces.co.uk
For media enquiries contact: