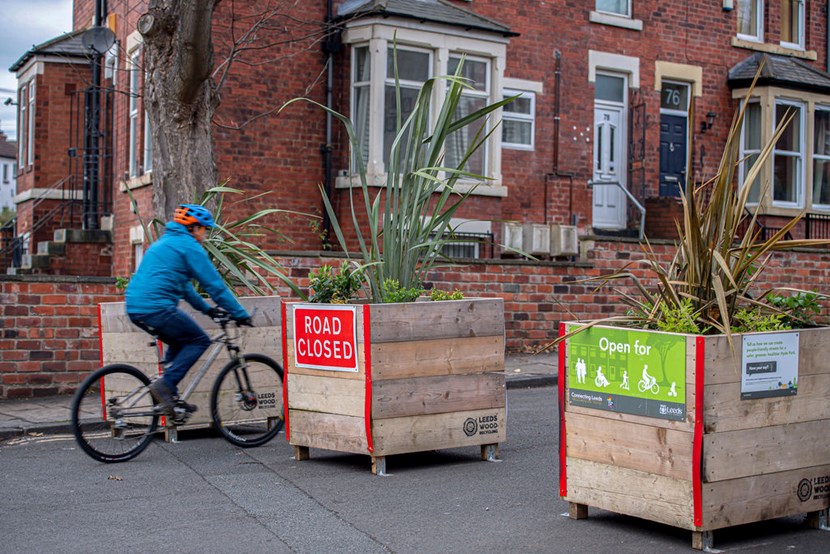 10 Dec 2020
Changes to the Hyde Park Active Travel Neighbourhood
Last month Leeds City Council unveiled its first trial active travel neighbourhoods (also known as 'low traffic neighbourhoods') with a range of measures designed to make these residential areas of the city much more child, pedestrian and cycle friendly.
The first of these in Hyde Park marked the start of temporary measures to be implemented quickly due to short Government spending guidelines. As part of an ongoing trial for a minimum of six months, the council was committed to closely consult, monitor and evaluate their impact.
Over the past month, the council together with local ward members have been listening to feedback from residents, businesses and emergency services.
All emergency services were informed before the scheme began and still support the 'no through traffic' road changes, with no adverse feedback from their operations and their response times.
After a review of the scheme, the council's decided to remove the 'no through traffic' changes on Royal Park Road and Alexandra Road, by Friday 11 December. The council will continue to work with the community to find solutions to concerns raised about speeding, parking and traffic short-cutting through the area to avoid main roads.
A council spokesperson said:
"So far we would like to thank people who have responded directly to the consultation and provided their views on our active travel neighbourhoods. We promised to listen closely to local residents and their experiences, the positives and the negatives while they are in place. After reviewing the Hyde Park scheme, we're going to make some changes to two roads in the scheme.
"Local ward councillors want to work with residents on shared concerns about road safety. The active travel area has experienced 41 collisions in the past five years – with four having a severity rating of serious and 37 being classed as slight.
"But to help tackle speeding drivers and those using the short-cuts through the area, we're asking local residents what they think we can do to help mitigate these safety concerns and improve the area. It is hoped more conversations can take place in the new year, as more restrictions on meetings are lifted.
"People are encouraged to participate in the consultation by visiting our commonplace website and supporting our efforts to have safe streets and save lives."
Have your say about the Active Travel Neighbourhoods by visiting the consultation website at
https://leedscovidresidentialstreets.commonplace.is/overview
For media enquiries contact: