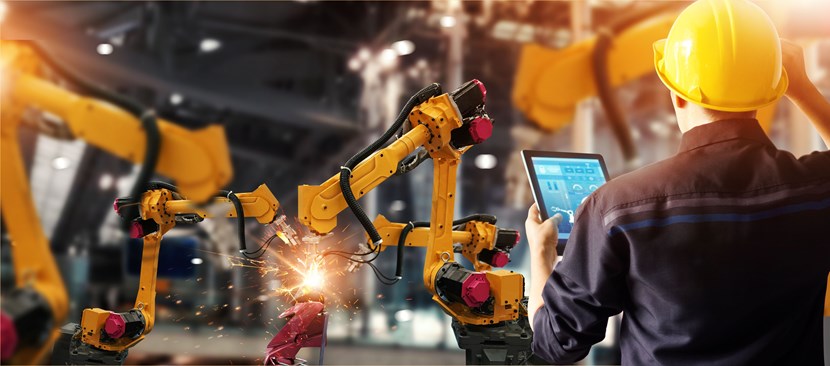 31 Oct 2018
Yorkshire-based business rates scheme bids to extend success
A business rates pilot scheme which this year is reinvesting around £41m raised locally in the local area is bidding to expand to spread the benefits across more of the Yorkshire region.
The Leeds City Region business rates pool was established five years ago and was selected this financial year to trial keeping 100% of the growth in business rates for the member council areas of Bradford, Calderdale, Harrogate, Kirklees, Leeds, Wakefield and York.
This is projected to raise around an additional £41m, with half going towards fostering regional economic growth and half to support the financial stability of member authorities.
In preparation for the pilot coming to a close at the end of this financial year, a new bid has been submitted to government with an expanded membership including more authorities across North Yorkshire.
This year the amount eligible to be kept under the scheme has been reduced by the government from 100% of the growth in business rates to 75%.
This new North and West Yorkshire bid is predicted to generate £19m in 2019/20, a third to be retained by the pool and the rest going to member authorities. The authorities within the region could stand to gain up to £22.6m, as so-called tariff authorities like Leeds also retain levy amounts which otherwise would be payable to government.
Joining this year's bid, which has recently been submitted to government, are Craven, Hambleton Richmondshire, Ryedale and Selby district councils, along with North Yorkshire County Council and Scarborough Borough Council.
The proposed pool area has a population of 3.1 million people and an annual economic output of £70.3 billion, with 1.4 million jobs and 137,000 businesses. At almost 4,000 sq. miles it covers 8% of England.
The authorities in the proposed pool have a wealth of experience of working together on major events and campaigns for the joint benefit of the region. These include working with Welcome to Yorkshire and Screen Yorkshire to demonstrate the value of the Yorkshire brand in attracting visitors, high-profile events such as The Tour de France Grand Départ and major film and television productions.
Collaboration also extends across other areas and feeds into the scheme's aim of helping drive regional economic growth by providing support to and working in collaboration with regional partners. It particularly focuses on reducing digital isolation, inclusive growth, culture, sport and major events, business support, trade and investment and enabling housing growth.
Previous investments have included projects supporting and coaching business start-ups and SMEs, those promoting inclusive growth and schemes delivering improved internet connectivity and skills development.
Councillor Judith Blake, leader of Leeds City Council, the lead authority for managing the business rates retention pool, said:
"This is about so much more than the core principle of working well together for mutual benefit. It's abundantly clear that when we join forces across the region to support what is in our joint interests there are no limits on what we can achieve.
"We've already proved we can manage one of the most successful business rates pools in the country, reinvesting the fruits of our local economic growth to enable our area to further flourish which in turn helps us contribute as a region for the country's overall benefit. Widening our membership will increase the scale of our impact."
Cllr Carl Les, leader of North Yorkshire County Council, said:
"This is a really significant example of collaborative working involving North and West Yorkshire, including all seven district councils in North Yorkshire as well as the City of York. Together we have developed an approach that will both promote economic growth and support many services the public value most.
"We have been charged with being innovative and forward thinking in our continuing efforts to provide high quality public services in the face of reducing budgets and I believe that is exactly what we have done. I very much hope Government will support our bid and look forward to their response."
Councillor Tim Swift, leader of Calderdale Council, who chairs the pool, said:
"We want to continue making sure that the region benefits directly from the rates returned thanks to its economic success and at the same time support those areas that might not be experiencing growth to the same extent.
"While clearly we would have preferred to keep the full 100% to fully enable us to harness our growth to maximise local resources for our mutual benefit, this is a strong bid."
Councillor Richard Cooper, leader of Harrogate Borough Council, said:
""The Harrogate district has benefited enormously from the pooling of business rates.
"Whether it is funding for economic development initiatives, tourism or sport the collaboration between different councils - even people of different political persuasions - has been a powerful engine to drive more investment into our area.
"Now, with a wider collaboration the gains are set to be significant across an even greater area."
ENDS
Notes to editors:
The North and West Yorkshire Pool aims to benefit the individual members and to further the aims of the North and West Yorkshire region as a whole. It has two key objectives:
To support the financial sustainability of the member authorities, both at an individual and a regional level;

To support regional economic growth by providing support to and working in collaboration with regional partners.
Under the terms of the proposal member authorities will retain 75% of growth above business rates baseline income, with the remaining 25% being paid to government. This income will be shared out so that member authorities receive two thirds of the additional income generated through 75% business rate retention, one third in proportion to their share of total growth achieved above the 75% baseline and one third in proportion to population, the remaining third of additional income being retained by the pool.
For media enquiries please contact:
Donna Cox, Leeds City Council press office, 0113 378 6007
Email donna.cox@leeds.gov.uk
For media enquiries contact: