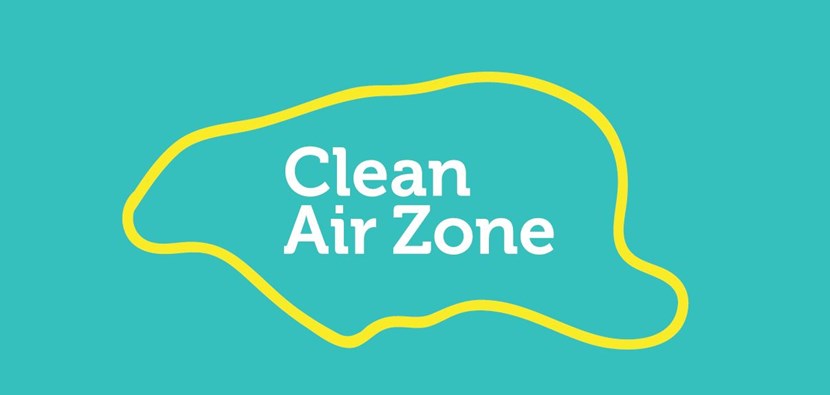 29 Jul 2019
Second round of Clean Air Charging Zone funding opens to HGV businesses
Leeds City Council is inviting HGV businesses to apply for a second round of financial support to help owners, leaseholders, and operators of affected vehicles prepare for the Clean Air Charging Zone (CAZ).
Funding available
Earlier this year, the council secured government funding to help owners of affected vehicles switch to less polluting vehicles that won't be charged for driving within the zone.
More than £3.39m of financial support has already been provisionally approved for affected businesses. The council is now launching a new competition to provide another opportunity for HGV operators to apply for the remaining secured support funding.
Additionally, the council has confirmed that operators of road freight transport vehicles for hire or reward—who were not eligible to receive funding earlier this year—will be eligible for this latest funding round.
Applications will re-open on August 1 for owners of heavy goods vehicles based in or operating within Leeds to apply for grants of up to £16,000 to upgrade or retrofit their non-compliant vehicles.
Meanwhile, owners and leaseholders of taxi and private hire vehicles that have been licensed with Leeds City Council for one year or longer can still choose between applying for either a £10,000 interest-free loan per vehicle (which can be used towards switching to a compliant model or retrofitting to LPG) or a £1,500 grant per vehicle to cover transitional costs.
Leeds City Council has confirmed that a number of vehicles—including those used by emergency services, eligible school buses, and those with a historic tax class—will qualify for temporary or permanent exemptions and will not pay charges.
Cllr James Lewis, executive member with responsibility for air quality said:
"Like most residents, Leeds City Council believes that tackling air pollution to protect the health of everyone in our city is a priority.
"Helping owners of affected vehicles switch to less polluting models that won't be charged is the best way to support local businesses. It's also the best way to improve air quality in Leeds before the charging zone's introduction.
"I strongly encourage every affected business to visit our website today and find out more about the financial support options available".
New consultation
The council has also launched a new consultation to hear views on which large vehicles should qualify for a 'specialist vehicle' exemption and whether existing temporary exemptions for the taxi and private hire sector should be extended to include vehicles licensed by other authorities.
Additionally, the consultation also asks when the zone's standards should require taxi and private hire vehicles to meet zero-emissions standard to avoid daily charges. A link to participate in the consultation can be found at: https://surveys.leeds.gov.uk/s/cleanairzone/
Evidence shows that exposure to air pollution is linked to a range of health effects: worsening symptoms of asthma, damaging our lungs and reducing our life expectancy.
The Clean Air Charging Zone will reduce air pollution in Leeds by encouraging businesses to transition to cleaner, less polluting vehicles that are not subject to charges for driving within the zone boundary. Private cars, vans or motorcycles will not be charged.
Money from charges will only be used to cover the costs of operating the zone, to support owners of affected vehicles, and for other schemes that will improve air quality in the city.
ENDS
For enquiries, please contact:
Leeds City Council Press Office (media enquiries only)
01133 786007
Leeds City Council Customer Services (any other enquiry)
01132 224444
For media enquiries contact: