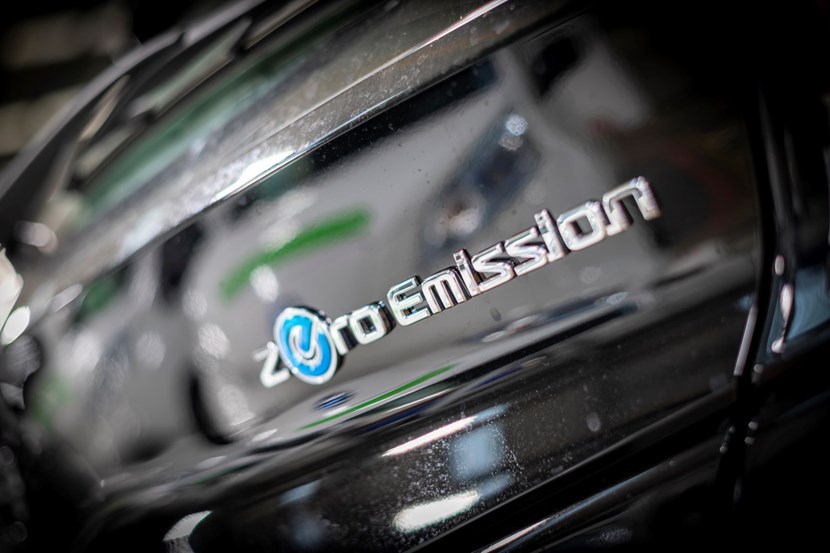 08 Oct 2020
Residents and businesses praised for dramatic shift to cleaner vehicles in Leeds
Leeds City Council is thanking residents, organisations and businesses that have switched to cleaner and greener vehicles—or who regularly travel sustainably—for helping to protect the health of everyone in the city from polluted air.
Over the last four years, the number of ultra-low emission vehicles and cleaner diesel buses and heavy goods vehicles driven in Leeds has increased dramatically.
More than 90% of buses and 80% of heavy goods vehicles now use cleaner Euro VI engines—a huge increase from the 3% of buses and 20% of HGVs that did so in 2016.
Research shows that the newer vehicles emit significantly fewer emissions than older models, especially when travelling at the slower speeds often travelled in urban environments.
Ultra-low emission vehicles (electric, hybrid, hydrogen or liquid petroleum gas) are also surging in popularity among Leeds residents and businesses, having increased ten-fold since the start of 2016. More than 2,300 of the city's licensed taxi and private hire cars are now ultra-low emission—up from around 1,000 in January 2019.
Road traffic is the biggest source of outdoor air pollution in Leeds meaning that a citywide shift to cleaner vehicles will mean significant improvements for local air quality.
Buses in Leeds are also beginning to switch to ultra-low and zero emission technologies. Thirty hybrid buses already serve Elland Road and Temple Green Park and Ride and the Halton Moor circular route (5) is set to become West Yorkshire's first fully electric bus service from next week.
Businesses, charities and public sector organisations can still apply for the council's popular EV Trials scheme, launched earlier this year in partnership with Highways England to promote the adoption of electric vehicles by enabling businesses and charities to 'try before they buy' for up to two months. The scheme has so far received around 450 applications and has inspired similar schemes across the country.
Leeds City Council itself operates the largest fleet of EVs of any local authority in the country. These are used for a range of services and were recently also used to deliver food parcels to vulnerable residents as part of the council's coronavirus response.
Councillor James Lewis, Deputy Leader and Executive Member with responsibility for Air Quality, said:
"National Clean Air Day is a fantastic opportunity to thank the thousands of residents and businesses who have helped to make Leeds' air cleaner than ever. It is particularly encouraging to see so many businesses and residents switching to less polluting vehicles that are also cheaper to run and maintain.
"Leeds has seen significant improvements to air quality, but we recognise that there are no truly 'safe' levels of air pollution. By investing in transport and active travel infrastructure and working to accelerate the shift to low emission vehicles, this council remains committed to further improving air quality in order to best protect the health of everyone in Leeds.
ENDS
Notes for editors
Ultra-low emission vehicles licensed in Leeds.
Source: Department for Transport, VEH0132

Q1 2016

Q1 2017

Q1 2018

Q1 2019

Q1 2020

Q2 2020

917

2,433

3,755

5,497

9,270

9,962
Percentage of vehicles driven in Leeds that meet Euro VI standards by type
Source: Leeds City Council ANPR surveys

2016

2020

Bus

3%

93%

Rigid HGV

17%

82%

Articulated HGV

24%

88%
Over £7 million in grants and loans has been given to help local businesses upgrade to cleaner vehicles since January 2019. Bus companies previously received £5 million in grants for cleaner buses from the council and West Yorkshire Combined Authority (WYCA).
A number of graphics can be downloaded below and freely shared.
For media enquiries contact: