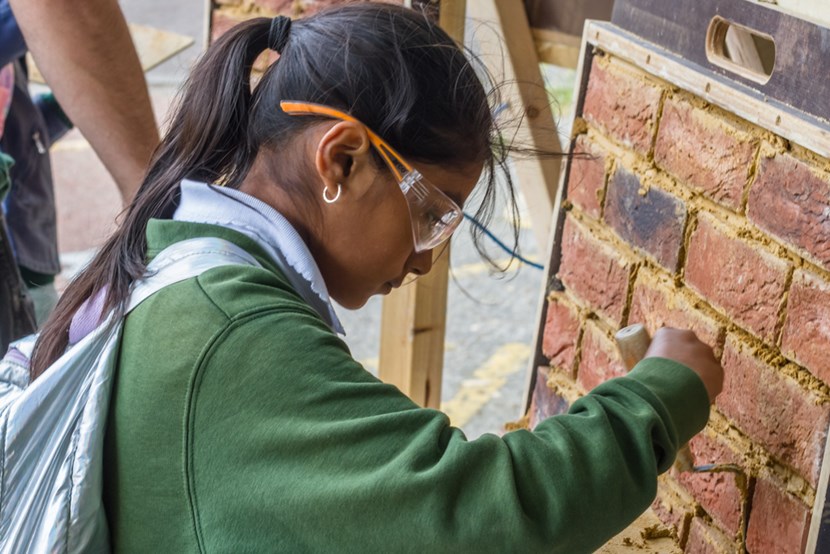 21 Sep 2022
New Briggate heritage events are hands-on showcase for traditional craft skills
People in Leeds can get to grips with traditional craft skills at an event celebrating the heritage of one of the city centre's best-loved streets.
The free event is taking place from 10am to 3pm this Saturday, September 24, in the grounds of St John's Church on New Briggate.
Attendees will be able to learn more about techniques – from clay-carving to woodworking – that are used to conserve historic buildings, with opportunities to get hands-on experience of some of the skills being showcased.
The event, which is open to all, is being staged by Leeds City Council in conjunction with the Churches Conservation Trust.
It has been organised to highlight work happening as part of the New Briggate High Street Heritage Action Zone (HAZ) regeneration project, a partnership between the council and Historic England.
A free tie-in event running from 10am to 3pm at St John's this Friday, September 23, will feature a series of talks and tours led by experts involved in the HAZ project and will focus on some of the more technical aspects of heritage and conservation work.
Councillor Jonathan Pryor, Leeds City Council's executive member for economy, culture and education, said:
"We are really proud of the work that is taking place to regenerate New Briggate and these events will be the ideal way for people to learn more about the scheme.
"Historic landmarks like Leeds Grand Theatre, St John's Church and the Grand Arcade mean the street already has a very special character.
"We are therefore determined to keep on giving it the care and attention it deserves, not least by using traditional craft skills that will respect and protect its heritage.
"This week's events will provide a fascinating insight into the kind of techniques that help preserve our history – and will also give people a chance to try their hand at some of them."
Bryan Davies, from Historic England, said:
"We are really pleased to be supporting this activity through the New Briggate High Street Heritage Action Zone.
"I'd like to encourage everyone to come along and find out more about the traditional craft skills that help keep our heritage alive."
The HAZ's main remit is the delivery of a heritage-led regeneration of New Briggate through the use of government-funded grants for repair work to buildings and public spaces.
Confirmed recently by the council, the first New Briggate HAZ grant will kickstart improvements to a line of four shops and commercial units opposite Leeds Grand Theatre, restoring their historic features and character.
The HAZ activity complements other recent council-led improvements in the area, with a permanent traffic-free space – perfect for outdoor dining and socialising – being created on New Briggate by pedestrianising the lower end of the street.
Opera North's £18m redevelopment of its buildings on New Briggate and the adjacent Harrison Street is also now complete.
Further information about Friday and Saturday's events is available online. Friday's sessions should be booked in advance, while people going on Saturday are welcome to turn up 'on spec'.
ENDS
For media enquiries contact: