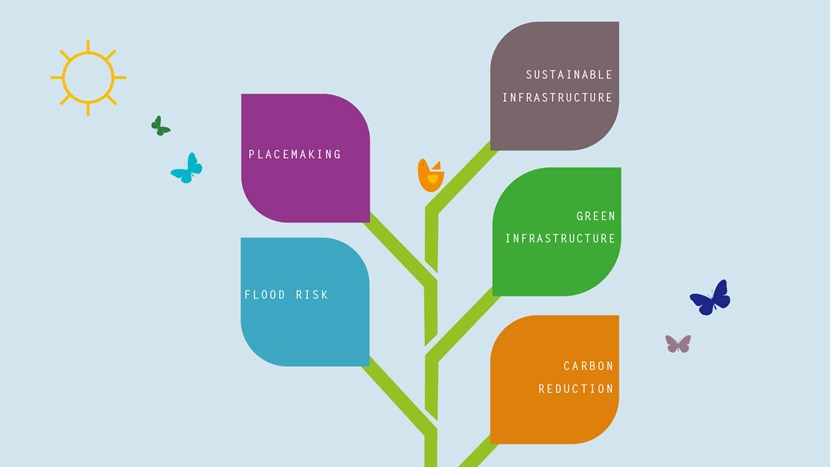 12 Dec 2022
Local Plan Update consultation - Still time to have your say
The Local Plan Update consultation is coming to an end next Monday (19 December 2022) and Leeds City Council is encouraging residents and business to have their say.
Residents and business are being encouraged to have their say on a raft of proposed policies designed to help the council meet its climate emergency commitments.
The proposed policies aim to dramatically reduce the carbon emissions of new buildings and increase the provision of renewable energy across Leeds. They will also aim to improve the city's resilience to floods whilst also providing better protection for existing green spaces and trees and will look to improve new places by requiring that they incorporate the highest standards of design and maximise opportunities to create healthier environments.
The current Local Plan Update, titled 'Your Neighbourhood, Your City, Your Planet' follows a previous consultation in July 2021 which scoped out potential changes to the Local Plan and developed the policy proposals which are now being consulted on.
There are a wide range of ways to have your say before December 19, including by visiting the dedicated website www.leeds.gov.uk/lpu which is home to all the information on the proposals, including short videos and questionnaires, contained within the draft Local Plan Update. The site gives you the option to contribute your views on all the Local Plan Update topics or just the areas that are of interest to you via an online form.
You can also contribute your views by email at lpu@leeds.gov.uk or via writing to Leeds Local Plan Update Consultation, Policy & Plan Group, Merrion House, 9th Floor East, 110 Merrion Way, Leeds, LS2 8BB.
Councillor Helen Hayden, Leeds City Council's executive member for climate and infrastructure, said:
"The Local Plan plays a key role in setting out our city's planning policies for the long-term future, and with just under two weeks left until the consultation closes, we are continuing to encourage as many residents, businesses, and organisations as possible to take part and have their say.
"It's important that we get as many views as possible and that we speak to people that might have never been involved in a planning consultation before to ensure the plan reflects the views of Leeds."
To find out more and have your say, visit www.leeds.gov.uk/lpu
For media enquiries contact: