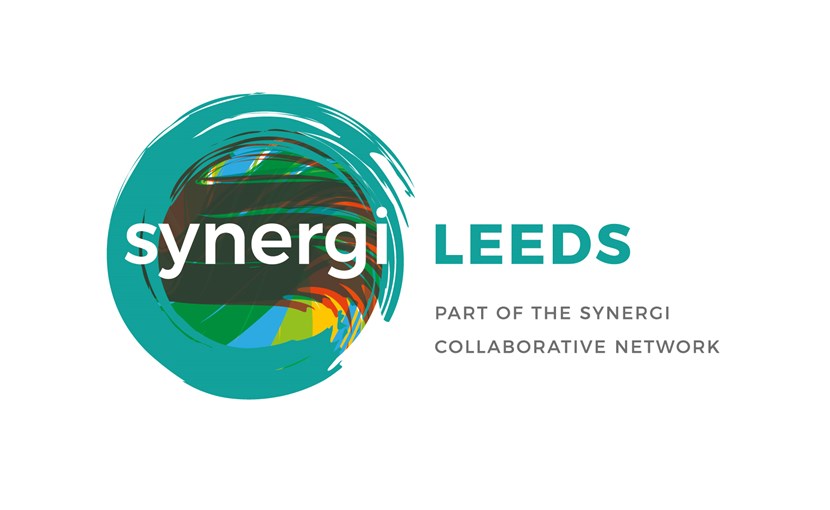 14 Aug 2023
Leeds mental health racial equality partnership shortlisted for two prestigious national awards
Synergi-Leeds Partnership in running for Health Service Journal (HSJ) awards
PRESS RELEASE ISSUED BY LEEDS CITY COUNCIL, LEEDS AND YORK PARTNERSHIP NHS FOUNDATION TRUST AND PARTNERS
An innovative programme of work focused on promoting racial equity within Leeds' mental health services has been shortlisted for two Health Service Journal (HSJ) awards.
Synergi-Leeds, a partnership between the NHS, Public Health, and the local community and voluntary sectors (VCS), has been shortlisted for the NHS Race Equality Award, and for Mental Health Innovation of the Year.
The HSJ Awards recognises outstanding contributions to healthcare across the country. This year they received a record-breaking 1,456 entries, and Synergi-Leeds is among the 223 projects and individuals which have reached the final shortlist. The awards ceremony takes place on Thursday 16 November 2023.
The Synergi-Leeds Partnership is a citywide approach to tackling ethnic inequalities in mental health. It began in 2017 as a collaboration between Leeds and York Partnership NHS Foundation Trust, Leeds City Council's public health team and other VCS services. It has since evolved into an ever-growing network of statutory and voluntary sector organisations.
Initially supported by the Synergi Collaborative Centre and latterly by Words of Colour, the partnership uses co-produced 'Creative Spaces Events' to champion the voices of people with lived experience; challenging prejudices and galvanising people to act. There is also an all-age grants programme which financially supports grassroots projects.
Their focus has been to tackle the long-standing issue of the overrepresentation of people from Black, Asian and minority ethnic communities admitted to crisis mental health services or detained under the Mental Health Act. Statistics show Black people are more than four times as likely as white people to be detained under the Mental Health Act, and people from Black and Minority Ethnic groups are overrepresented in inpatient and crisis services, are less likely to have support from a GP prior to their admissions and are less likely to be referred for psychological therapies (also known as talking therapies).
Sharon Prince, Consultant Clinical Psychologist at Leeds and York Partnership NHS Foundation Trust, is one of the two co-leaders of Synergi-Leeds. She said: "This is wonderful news and I'm thrilled that our citywide partnership has made the shortlist. It is recognition of the hard work and commitment of all those in the city who are demanding change'.
"As a Black woman and a psychologist working in Leeds I can see for myself how the health system can alienate people from ethnic minority backgrounds, which contributes to poorer health outcomes and a general mistrust, especially of mental health services.
"Through Synergi-Leeds there is a growing network of health, social care and third sector organisations committed to reducing ethnic inequalities in mental health. Our aim has been to energise people to make changes within their own services and systems.
"I would like to dedicate this nomination to Heather Nelson who sadly passed away in July 2023. Heather was the chief executive of Leeds Black Health Initiative and championed Synergi-Leeds from the start. Her commitment and passion to address ethnic inequalities in a creative and innovative way was inspirational. A huge gap has been left where she so proudly stood."
Councillor Salma Arif, Leeds City Council executive member for adult social care, public health and active lifestyles, said: "This is great news and wonderful recognition of the hard work which all those involved have put into this important partnership. The Synergi work is a key element of the Leeds Mental Health Strategy and plan which aims to improve equity in mental health service provision and reduce over-representation of people from Black, Asian and minority ethnic communities admitted to mental services in crisis."
Impact of the partnership
The Synergi Leeds team were instrumental in key statutory and third sector organisations across the health and care sector to become signatories to the National Synergi Pledge focusing on commitments to reduce ethnic inequalities in mental health. They have supported conversation which explicitly focus on racial equity for the citizens of Leeds with regards to mental health.
"Synergi is a powerful piece of work that has influenced the senior leadership in Leeds, including myself." (Jim Barwick, Chief executive of Leeds GP Confederation.)
"As a provider of mental health services and a member of Synergi, we signed the Pledge and are committed to becoming more anti-racist and as a consequence have developed specific training for our employees and Trustees". (Sinead Cregan, Director of Development and Innovation, Inspire North.)
The National Synergi Collaborative co-founding agency Words of Colour, the immersive Change Agency, produced and directed a 60-minute documentary on the work in Leeds. Watch it on YouTube.
In the first year of the grants' programme, 800 people directly benefited and over 5,000 people were engaged with projects in various ways, of which, 3,600 were from minority ethnic backgrounds.
Notes on the HSJ awards
The most coveted accolade in UK healthcare, the HSJ awards is the largest annual benchmarking and recognition programme for the health sector. Over the last 40 years the awards have been celebrating healthcare excellence through huge political, technological and financial challenges within the sector.
Through a rigorous, fair and transparent judging process the awards produce a roll call of the best organisations, teams and people in the NHS and the wider health sector.
On announcing the shortlist, HSJ editor Alastair McLellan said: "It always gives me great pleasure to congratulate our finalists at this stage of the judging process and this year is no exception as we acknowledge Synergi-Leeds for being shortlisted in not one but two categories.
"It's been so encouraging to hear that 2023 has been record-breaking in terms of the number of applicants and, as ever, the calibre of entries left our panel of expert judges with some tough decisions to deliberate over.
"However, it's always important to remember that the HSJ Awards are not just a celebration of success stories but also a platform to shape the future of the NHS."
Winners will be announced during the awards ceremony at Evolution London on 16 November 2023. Find out more about the HSJ Awards on their website.
For media enquiries contact: