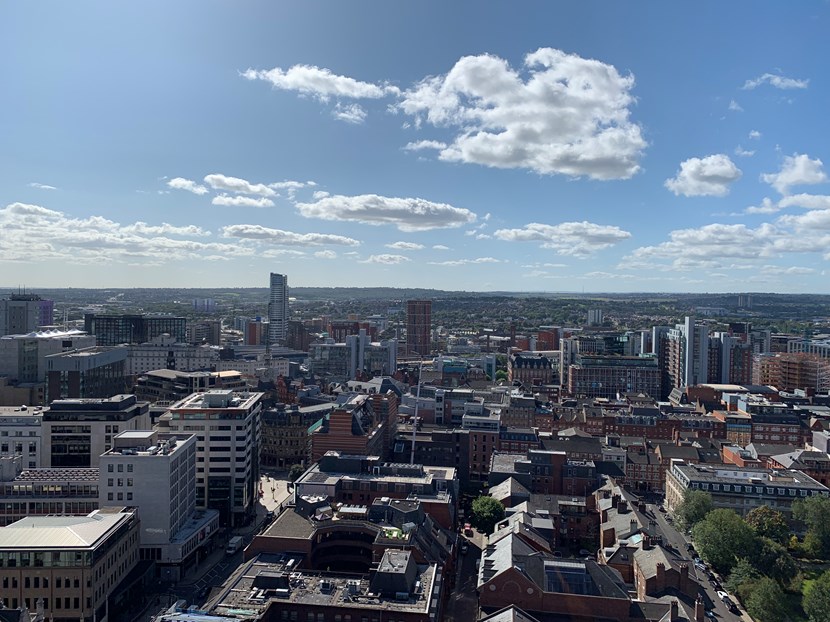 02 Dec 2020
Leeds City Council urges people to shop safely and plan journeys in advance as lockdown eases
Leeds City Council and the city's retailers have been working hard to provide a safe shopping environment now that lockdown restrictions have eased.
Footfall is expected to increase over the next few weeks and journeys may take longer than usual. To avoid getting caught in the Christmas rush, people are being encouraged to plan their journeys in advance and avoid travelling during peak times where possible.
If your journey is a short one, consider walking or cycling instead. Connecting Leeds have updated their website with a handy guide on how to plan ahead which includes information on how to check capacity on buses and the safest cycle routes.
If you do need to drive in, you can avoid the hassle of finding a spot by parking at our newly expanded Elland Road park and ride site.
Shoppers are being urged to follow the COVID restrictions, including keeping distance from people outside your household bubble and wearing a face covering on public transport and in enclosed spaces.
You should not travel to the city centre if you or any members of your household bubble are displaying symptoms of coronavirus or if you or anyone in your household bubble has recently tested positive.
Guidance has been given to businesses to support them to operate safely, including ways to manage safe queuing outside stores and enhanced cleaning has been carried out. There will be sanitiser stations around the city centre, but please also remember to bring your own.
For ideas about where to grab a takeaway coffee or bite to eat take a look here.
We're also supporting the citizen lead campaign #BuyLeeds and encouraging people to shop locally. To show support or amplify a local business, use the social media hashtag to get involved.
Councillor Lisa Mulherin, Leeds City Council's executive member for climate change, transport and sustainable development, said:
"I would like to reiterate the message of planning journeys in advance before travelling and where possible, considering walking or cycling in to the city centre to ease the pressure on our public transport system and our roads. Please also consider supporting local businesses and shopping locally where you can."
"Connecting Leeds projects on The Headrow, Corn Exchange and Park Row are continuing at pace and have already included plans to create more pedestrian space, wider footways, and safer crossings. Where possible, pavement widening has been prioritised and is almost fully complete in the main retail areas. This means people visiting our city centre in the coming weeks will have more space to safely shop and social distance from people outside of their household.
"Thank you to people for their ongoing patience while these works are carried out. Please help us to keep reducing the spread of the virus in Leeds and safely support businesses while these works are completed."
For media enquiries contact: