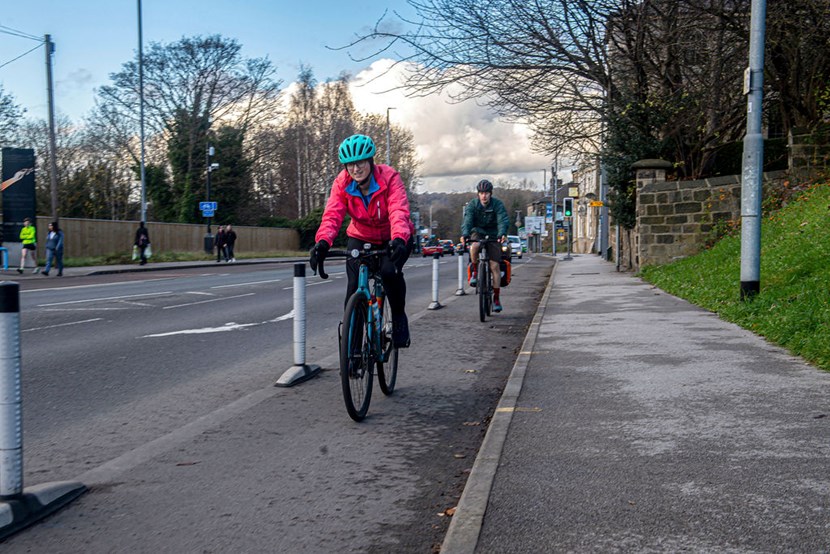 17 Mar 2021
Last chance to have your say on new Connecting Leeds Transport Strategy
A citywide consultation about the future of transport in Leeds will end on 11th April, with time running out for residents to have their say.
The Connecting Leeds Transport Strategy aims to not only contribute to the ambition of being net-zero city by 2030 but also improve the health and well-being of people in Leeds with accessible, affordable and sustainable travel choices.
The city-wide consultations have so far received 9,000 online visitors; with 3,300 contributions, and 1,100 responses since the engagement began in January. Due to Covid-19 meeting restrictions, seven online webinars have taken place during this time with 663 attendees and subsequently 1,600 YouTube views.
This month will see the council continue to engage with seldom heard groups, community committee areas and businesses with the closing date for the consultation extended from 26 March until 11 April 2021.
The final webinar featuring Leeds Civic Trust looking at what the strategy means for Leeds and those using the city, will take place at 5pm Thursday 18 March, with tickets available via www.leeds.gov.uk/TransportConversation.
A reminder that the six 'big moves' outlined in the strategy act as an action plan to create a people-first, affordable and integrated transport network across the city that isn't reliant upon the private car. They are:
Thinking about transport differently
Transforming the city centre
Opportunities for mass transport
Enhancing public transport
De-carbonising transport
Creating healthier streets, spaces and communities
The integration of more walking and cycling into our daily travel habits alongside the enhancement of public transport will continue to improve air quality and lessen the impact on the environment. Creating healthier streets and communities is also key to the improvement of the physical health and mental wellbeing of people living in, working in and visiting the city.
Councillor Helen Hayden, Leeds City Council's executive member for climate change, transport and sustainable development, said:
"I would like to thank the thousands of people who've already engaged in our consultation on the draft Connecting Leeds Transport Strategy and would encourage people to have their say by the 11 April closing date www.leeds.gov.uk/TransportConversation.
"The Covid-19 pandemic has brought about fundamental changes to how we live, work and enjoy our city. Moving our transport system towards a more accessible, active travel and public transport focused network, will allow us to achieve our vision of a city where a car is not required to meet mobility needs.
"We know that people are willing to make small gradual changes from switching to electric vehicles, making more use of public transport, and reducing shorter car trips by walking, wheeling or biking. But our ambition to be net zero from carbon by 2030, will require even bigger changes.
"As we move through the Government's Covid roadmap for recovery, we aim to focus on tackling the climate emergency and improving our health and wellbeing. It's important for people to realise that every one of us needs to play our part in making the shift from over-reliance on the private car to public transport, walking, cycling and shared use of vehicles."
Nigel Foster, Director of Fore Consulting and Chair of the Leeds transport advisory panel, said:
"The advisory panel very much welcomes the ambition for transport and mobility in Leeds but realise there's still a lot more work to do. I'm delighted to support the council in facilitating the online webinars as part of the wider Leeds Transport Conversation. I've been encouraged to hear people's views and the chance for everyone to have their say. I would urge people to go and watch the YouTube webinar series to appreciate the challenges Leeds faces and that I believe they're really listening to your views."
For media enquiries contact: