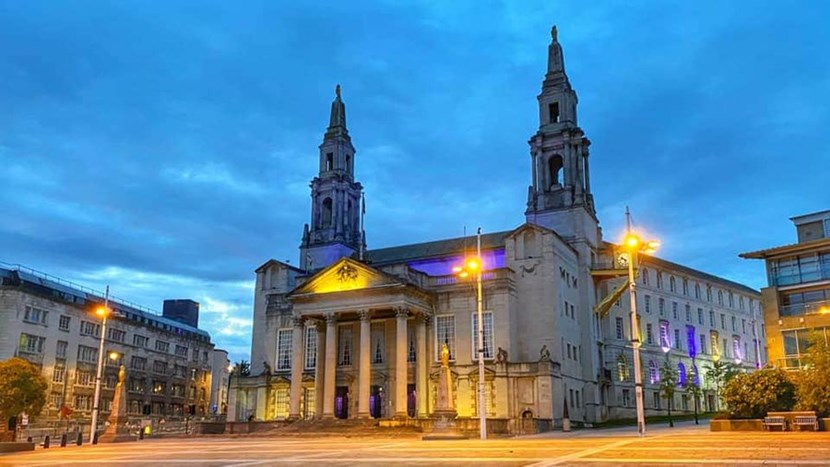 17 Nov 2023
Free two-week course offers route to career in children's social care in Leeds
Job seekers or career changers in Leeds can get a helping hand towards a rewarding new role in children's residential care by completing a free taster course that leads to a job interview with Leeds City Council.
Residential practitioners are central to the daily lives of children and young people in residential homes. They are key members of the home's care team, creating a safe, caring living environment and building positive, trusting relationships to nurture each young person towards adulthood and independence.
Adults aged 19 and over can learn about this fulfilling role and develop their skills by attending a free two-week pre-employment course. Leeds City Council will offer an interview for a residential practitioner role to all participants who successfully complete the course.
The next course runs from 27 November to 8 December at Leeds City College's Eastgate campus, Monday to Friday from 9.30am to 2.30pm. The course is free and help is available with the cost of public transport.
Applicants must be aged at least 19 and demonstrate the ability to work at Level 1 in maths and English (through qualifications or equivalent skills and experience). They must be prepared to commit to the two-week programme, and if successful at interview, willing to work flexibly for a minimum of 30 hours per week.
During the course participants will gain an insight into the residential practitioner role. They will also learn practical skills and build their understanding of looked after children and their needs. Subject to assessment, they can achieve an accredited qualification in paediatric first aid.
Leeds City Council's children's services, rated outstanding by Ofsted at the last inspection, runs children's homes at locations across the city. Ongoing investment in new provision, including for children with complex needs, means the service has a range of opportunities for residential practitioners to begin a career in their care teams.
Councillor Fiona Venner, executive member for children's social care and health partnerships, said:
"This course for aspiring residential practitioners is a great example of the council and our partners working together to find innovative ways to open up job opportunities for people who may face barriers to training and employment.
"We've worked hard to safely reduce the need for children to enter care. For those who are referred to us, we are committed to enabling young people to stay close to their family and community. So we're continuing to expand our residential provision across the city and are looking for dedicated staff who share our passion for improving outcomes for all our children and young people."
Shell Stanley, Head of Leeds One Workforce, Leeds Health and Care Academy, said:
"The pre-employment programme gives candidates the opportunity to understand the role through simulated practice, whilst being supported to achieve an accredited qualification. Through flipping the recruitment process and providing training up front, we enable candidates to make an informed decision whether the role is right for them."
Nazir Williams, who recently completed the residential practitioner pre-employment course, said:
"The course provides a fantastic overview of the skills and responsibilities involved in working with children and families in Leeds. You even learn children's first aid and receive a certificate on completion. I would rate it 10 out of 10 for a quality introduction and opportunity to work for Leeds City Council."
To find out more and apply for the pre-employment course, visit the Leeds Health and Care Academy website and complete the short enquiry form. For further questions about the course email healthandcaretalent@nhs.net.
ENDS
Image: A free 2-week course gives job seekers a helping hand towards a rewarding career in children's residential care with Leeds City Council.
Notes to editors
Leeds City Council has teamed up with Leeds Health and Care Academy and Leeds City College to offer the pre-employment course for the residential practitioner role, through the programme Connecting Communities with Health and Care Careers. The programme brings health and care sector partners together to work on removing barriers to employment and training opportunities. Focusing on disadvantaged communities and under-represented groups, the programme provides practical support to help people build their skills, confidence and career.
The council is committed to the ambition of Child Friendly Leeds. We want Leeds to be a city where all children are safe, happy and healthy, do well at school, fulfil their potential and grow up to be active citizens with voice and influence.
Leeds City Council is one of the largest employers in the region with over 14,000 employees. We seek to recruit and develop talented individuals who embody our council values and ambitions.
Visit Leeds City Council's job site to find out about staff benefits and browse job opportunities with the council.
Our Employment and Skills service can offer 1-to-1 advice and support on career options, training, opportunities with local employers, applications and interviews. Email esleeds@leeds.gov.uk.
For media enquiries contact: