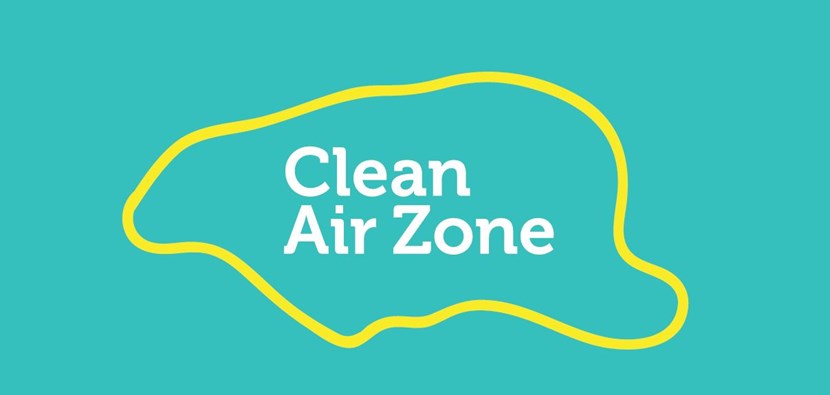 11 Sep 2019
Executive board to discuss Clean Air Charging Zone progress
Senior councillors are to discuss the progress of, and new proposals for, the city's planned Clean Air Charging Zone (CAZ) at a meeting of Leeds City Council's executive board next week.
The Clean Air Charging Zone will tackle air pollution and protect the health of everyone in Leeds by encouraging businesses to transition to less polluting vehicles not subject to daily charges.
Originally planned to go live in January 2020, the zone's launch was postponed in June because of delays to essential government systems required for its operation.
Whilst significant progress has been made since then the zone's final launch date is still being determined. However, the council can confirm that it will not be any earlier than July 2020.
Nevertheless, the council is doing everything that it can to deliver the Clean Air Charging Zone as soon as possible.
Since April, the council has received thousands of applications from businesses and begun to distribute £23 million of funding that it secured from the government to help owners, leaseholders and operators of affected vehicles with the costs of switching to cleaner models that won't be charged.
New licensing data reveals that taxi operators in Leeds have already replaced around five hundred diesel vehicles with petrol-hybrids this year alone. Like all ultra-low emission vehicles, petrol-hybrids are cheaper and cleaner to run.
As well as supporting businesses to prepare for the Clean Air Charging Zone, the council has also begun installing the camera infrastructure. A network of 300 purpose-built ANPR cameras are currently being erected at over a hundred junctions around the perimeter of the zone with the work expected to complete in December.
Next week, the council's executive board will also discuss new proposals for exemptions and future emissions standards that have been developed in consultation with affected operators.
Under the new proposals for the taxi and private hire sector, temporary and permanent exemptions would be standardised to apply equally to drivers operating in Leeds regardless of their licensing authority; the exemption for wheelchair accessible vehicles would be extended until 2028; and vehicles meeting CAZ standards within 12 months of the zone's launch would be protected from future changes to the CAZ standards for the licensable lifetime of their vehicle.
The council has also pledged to consider a proposal to introduce a zero-emissions standard for new taxi and private hire vehicles from 2028 as part of the first annual review of the CAZ. The idea received broad support from the trade in the recent consultation.
Finally, councillors will discuss a new proposal designed to support a small number of specialist heavy goods vehicles operators unable to retrofit or affordably upgrade their vehicles. This proposal would exempt specialist HGVs if they cannot be retrofitted or upgraded for less than £200,000; operate for no more than three working hours per day within the zone; and are classified as either low loader, breakdown truck or special purpose tax classes.
Residents and businesses can find out more about the Clean Air Zone, including information on exemptions and financial support, by visiting www.leeds.gov.uk/cleanairzone.
Councillor James Lewis, executive member with responsibility for air quality said:
"Like most residents in Leeds, we believe that tackling air pollution to protect the health of everyone in Leeds is a priority and we're working hard to deliver the CAZ as soon as possible.
"Measures taken to improve air quality will also have many other benefits, such as helping the city to reduce its contribution to the climate emergency. Once fully implemented, it's estimated that the Clean Air Charging Zone will reduce the city's carbon footprint by almost 50,000 tonnes.
"We're already seeing hundreds of cleaner vehicles on our streets, and as the charging zone launch draws nearer we will no doubt see more of the worst polluting vehicles disappear from our roads.
"Helping owners of affected vehicles switch to less polluting models that won't be charged is the best way to support local business. It's also the best way to improve air quality in Leeds before the charging zone's introduction.
"I strongly encourage every affected business to visit our website today and find out more about what they need to do to prepare for the zone and explore financial support available".
ENDS
For media enquiries only please contact:
Chad Newton
T: 0113 37 86007
Email: chad.newton@leeds.gov.uk
Additional notes for editors:
Owners of Leeds-licensed taxi and private hire vehicles can still apply to the council for either a £10,000 interest-free loan or £1,500 grant, per vehicle.
The council has launched a third funding competition for the HGV sector, following successful funding competitions open in March and August this year.
Only owners of non-compliant heavy goods vehicles, coaches, buses, taxis and private hire vehicles will be subject to charges. Vehicles that comply with the minimum emissions standards will not be charged.
Private cars, vans or motorcycles will not be charged.
The council developed plans for a Clean Air Charging Zone after the government instructed Leeds City Council to tackle air pollution in Leeds as soon as possible. The government identified that parts of the city would likely fail legal air quality levels by 2020.
Money from charges will only be used to cover the costs of operating the zone, to support owners of affected vehicles, and for other schemes that will improve air quality in the city.
More information about the Clean Air Charging Zone can be found at: www.leeds.gov.uk/cleanairzone
For media enquiries contact: