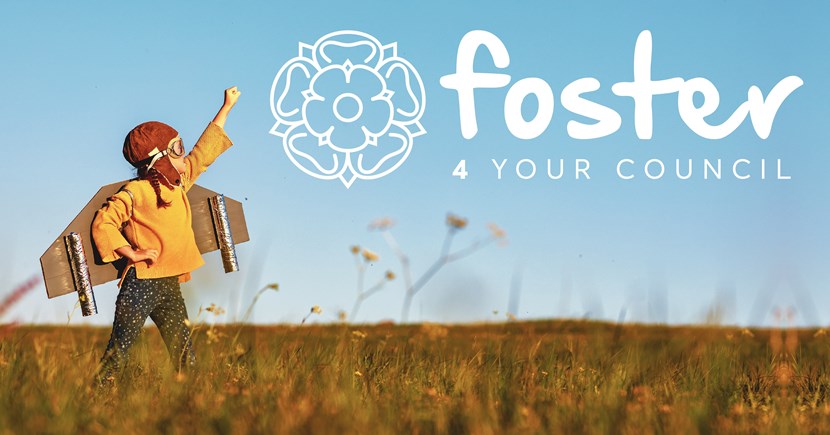 01 Aug 2021
Yorkshire councils unite for vital push on fostering
Launching this Yorkshire day, Foster4YourCouncil is a new partnership between eight Yorkshire Local Authority Fostering Departments. Bradford, Calderdale, Hull, Kirklees, Leeds, North Yorkshire, Wakefield and York councils have come together to encourage people and families across our great county to consider becoming part-time or full-time foster carers in their local communities.
Nationally, there is a critical shortage of foster carers and recent reports expect the number of children needing a safe home to rise by a third by 2030. Foster4Yorkshire is run by and for the people of Yorkshire. All council fostering departments are 100% not-for-profit, ensuring all resources are spent directly on supporting children in care and their carers. By fostering with your local council, you support local children in your community and ensure they're able to keep some normality while they're not able to live with their birth family.
Local authorities plan to use Foster4YourCouncil to raise additional awareness of fostering opportunities and share leads across the county, ensuring as many foster carers as possible are recruited.
Councillor Fiona Venner, Leeds City Council's Executive Member for Adult and Children's Social Care and Health Partnerships, said:
'We're proud to be working with colleagues across the region and hope that together we can raise awareness of the urgent need for more foster carers. Becoming a foster carer really does make a difference to the lives of children and young people in our communities. There are so many children that deserve to look forward to a brighter future and I urge anyone to please get in touch to find out more about the many benefits of fostering with your council.
"There is no typical foster carer or family and we welcome applications from people of all backgrounds. Whether you're single, married, have your own children or not, own your home or rent, and whatever your ethnicity, gender or sexual orientation, you can help local children have a better future in life. In Leeds, we provide excellent training and benefits, with a team who truly aim to support carers at every step of the process."
The Foster4YourCouncil.org website is launching today, with joint online recruitment events happening throughout 2021 and a celebratory event being held in 2022. The partnership will help combine resources and share information across the region, in the hope that more people will come forward and consider fostering children in need.
Foster carers are paid a weekly fee and allowance and receive ongoing support and training. If you live in Yorkshire and are considering fostering, please visit Foster4YourCouncil.org for more information.
For media enquiries contact: