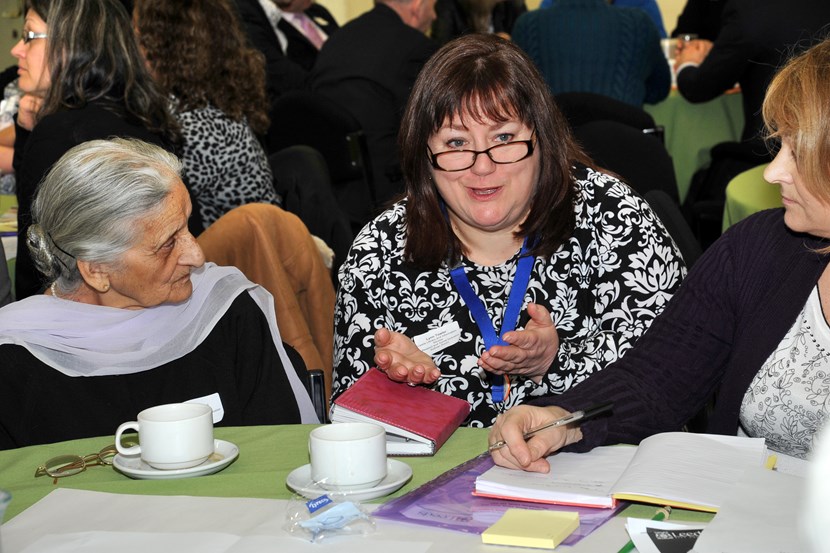 18 Jun 2015
What's the opposite of lonely?
An 'unloneliness' conference aims to reduce social isolation in Leeds and share expertise from leading specialists as the council brings together people from throughout the city to see how the city can become more socially connected, happy and healthy.
Councillor Lisa Mulherin, chair of the Leeds Health and Wellbeing Board, said:
"We know social isolation and loneliness have a negative impact on people's health, with those who are socially isolated being between two and five times more likely to die prematurely.
"We have made tackling loneliness a priority as we know the benefits this can have for people's health and wellbeing. The conference gives people a chance to hear from people leading work on this issue in the city and across the UK, as well as the chance to inform how Leeds can do more."
The event will look at:
• Who needs to be involved
• What the city already does to help combat loneliness
• How links across generations could make us more connected
• Why it is vital to tackle loneliness in tough economic times
The event is open to anybody interested in loneliness issues in Leeds and contributors will include Alex Fox, Chief Executive Officer at Shared Lives Plus; Stacy Bostock, Community Researcher, Joseph Rowntree Foundation; as well as Councillor Mulherin, chair of the Leeds Health and Wellbeing Board and Leeds City Council's executive member for Health, Wellbeing and Adults, and Yorkshire Post journalist Lindsay Pantry, who has written extensively on the issue of loneliness in the paper.
The conference is being held on Friday 17th July from 9:30am-12.30pm at the Banqueting Suite, Leeds Civic Hall. If you are interested in attending contact Bryony.Lawless@leeds.gov.uk or apply online at: www.eventbrite.
Issued by:
Phil Morcom
Communications team
Leeds City Council
4th Floor West, Civic Hall, Leeds, LS1 1UR
Mobile: 07891 276270
www.leeds.gov.uk
For media enquiries contact: