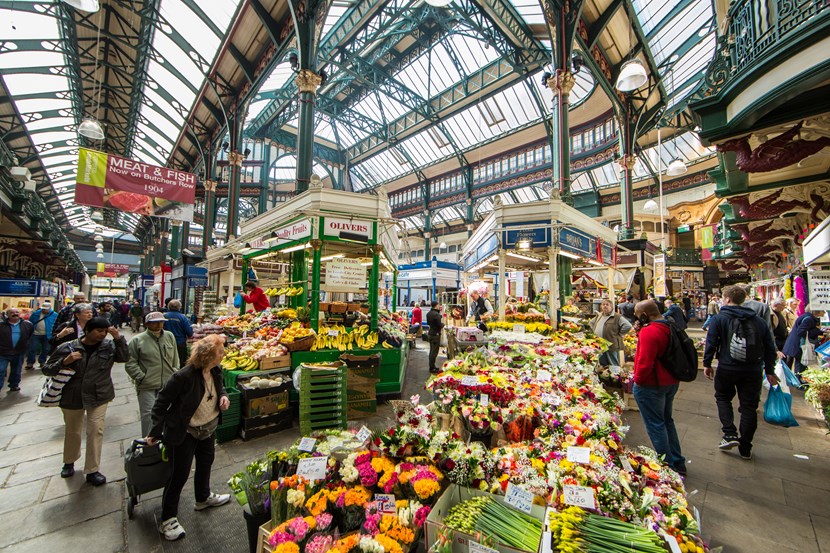 27 Aug 2020
Visitors encouraged to make the most of Leeds's diverse trails this bank holiday weekend
History lovers can have a hoot this bank holiday weekend as they try bird-spotting with a difference in the heart of urban Leeds.
Visit Leeds are encouraging people to explore the city's fantastic outdoor history and heritage trails as part of the Rediscover Leeds campaign, and the Leeds Owl Trail is already a firm favourite.
Visitors can follow the trail across the city centre to discover 25 unique owls, each with a fascinating story to tell. Soak in the breath-taking architecture and iconic buildings of a city steeped in history while enjoying being outside in a safe environment.
The Leeds Owl Trail map can be downloaded for free at www.leedsowltrail.com or budding explorers can pick up a copy from the Leeds Visitor Centre and Art Gallery shop for £1.
If art is more their thing, visitors can follow the Street Art Trail to discover the city's ever-growing collection of distinctive works. There is so much to see, learn and photograph, from Athena Rising, an impressive piece taller than the statue of liberty to Common Ground, a mural that tells the rich and diverse history of Kirkgate, the oldest street in Leeds.
It's no secret that Leeds's architecture is captivating, and those who want to find the best examples during their visit can follow the Architecture Trail past the iconic Leeds Town Hall, Leeds Civic Hall and Leeds Central Library, a gothic masterpiece with spectacular staircases, archways, mosaic tiling and a great café too.
More self-guided trails can be found here, with routes covering everything from the peaceful waterfront to Marks & Spencer's first ever stall in Leeds's Kirkgate Market.
Councillor Judith Blake, leader of Leeds City Council, said:
"Leeds is home to many fascinating history and heritage trails and now is a great time to spend an afternoon outside exploring them. We are determined to welcome visitors back into the city and the Rediscover Leeds campaign is ensuring we do this in a safe and sensible manner. Exploring our impressive outdoor cultural experiences is a great way for visitors who are still not comfortable spending time in indoor public spaces to enjoy some of what our city has to offer."
For more ideas about how you can Rediscover Leeds this summer go to www.visitleeds.co.uk/discover-leeds
Notes to editors:
Visit Leeds is an organisation run by Leeds City Council that aims to promote and showcase the variety of attractions on offer in Leeds and the surrounding area. Their vision is for Leeds to be a world-class, modern and historic European destination with a reputation for a vibrant and creative cultural scene set against the backdrop of rich heritage and outstanding architecture.
Visit Leeds recently launched Rediscover Leeds, a campaign aiming to get people back out exploring the city's thriving leisure, retail, culture and hospitality sectors. The campaign encourages people to explore Leeds in a safe and sensible way.
About Leeds:
Leeds is the third largest and one of the fastest growing cities in the UK, attracting over 30.42 million visitors in 2019 from both the UK and abroad.
One of the greenest cities in Europe, Leeds is the third best shopping destination in the UK outside of London.
Leeds boasts four major theatres, over 16 museums and galleries.
A thriving economy boasts strengths in digital, financial and professional services, manufacturing and health innovation, and with excellent road, rail and air links, it is a perfect gateway for tourist and business visitors to the Yorkshire region.
Leeds is also a world class sporting destination having hosted the World Triathlon Series, games in The Cricket World Cup and The Ashes and will be hosting games in the Rugby League World Cup and the World Transplant Games in 2021. Leeds is home to Yorkshire County Cricket Club, Leeds United and Leeds Rhinos.
For media enquiries contact: