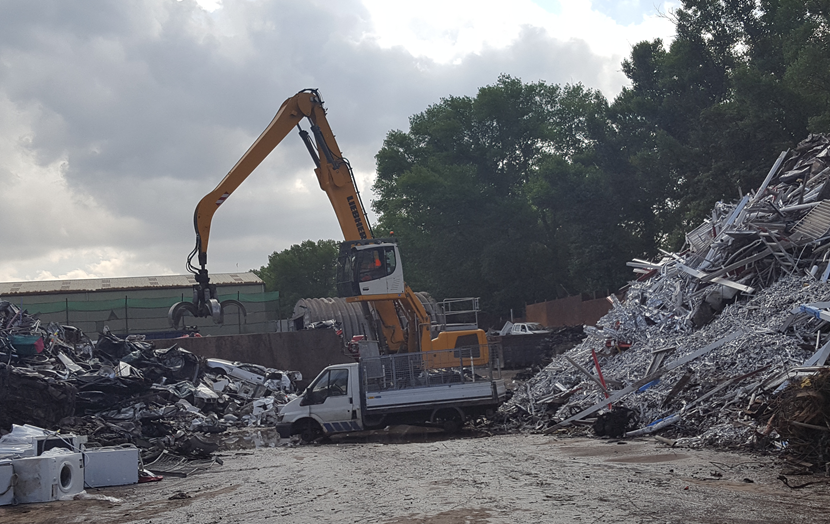 17 Jul 2018
Vehicle seized and crushed as crack down on flytipping in Leeds continues
A vehicle caught flytipping in Harehills has been crushed today after the owner failed to get in touch with the local authority.
Leeds City Council's Cleaner Neighbourhoods Team were alerted to the incident in December 2017 after a local shop owner reported the illegal activity. The council reviewed the CCTV footage provided which showed a white van deposit a fridge freezer and then drive off. The Council identified the van owner as a Mr Milea and whilst several attempts were made to speak with him, he didn't respond at all. The Council therefore seized the vehicle was and cleared the flytipped waste away.
The case was heard at Leeds Magistrates court on 21 May 2018 where Mr Milea, of 15 Bayswater Terrace, Harehills, Leeds, LS8 5QL pleaded guilty to the offence. He was fined £100 for the offence and ordered to pay £280 in total to cover court costs.
Councillor Mohammed Rafique, Leeds City Council executive member for the environment said:
"We will not tolerate flytipping in Leeds and with the help of local people as in this case, we can and will take action against those caught in the act".
"I hope the seizing and crushing of this vehicle serves as a deterrent to anyone thinking of carrying out this type of illegal activity. We take the enforcement side of this extremely seriously and look to achieve successful prosecutions as and where possible."
For media enquiries contact: