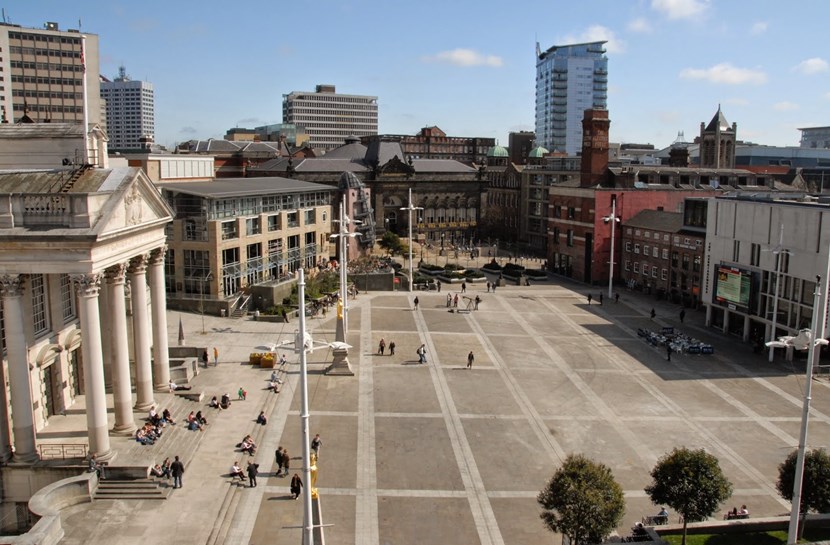 30 Apr 2015
VE Day 70th anniversary to be commemorated in Leeds
Events are to be held in Leeds to commemorate the 70th anniversary of VE Day (Victory in Europe Day) on Friday 8 May.
The programme will begin on the day with the Lord Mayor of Leeds Cllr David Congreve laying a wreath at the war memorial on Victoria Gardens before participating in a national two minute silence at 3pm.
The counting for the Leeds local elections is taking place on the afternoon of Friday 8 at the first direct arena and all activity at the venue will also stop as people fall silent for two minutes at 3pm.
A chain of beacons are to be lit across the United Kingdom on the night to mark the anniversary, and the Lord Mayor will be lighting the city's very own beacon at exactly 9.32pm on Millennium Square located next to Leeds Civic Hall to signify the exact moment 70 years ago that peace broke out.
Before a bugler announces the lighting of the beacon, a veteran will read out a special tribute on the night.Members of the public, veterans and serving military personnel are all warmly invited to attend either or both of the events as Leeds remembers the end of the Second World War in Europe.
Further details regarding the national 70th Anniversary can be found by clicking on the following link:https://www.gov.uk/government/topical-events/ve-day-70th-anniversary
For media enquiries contact: