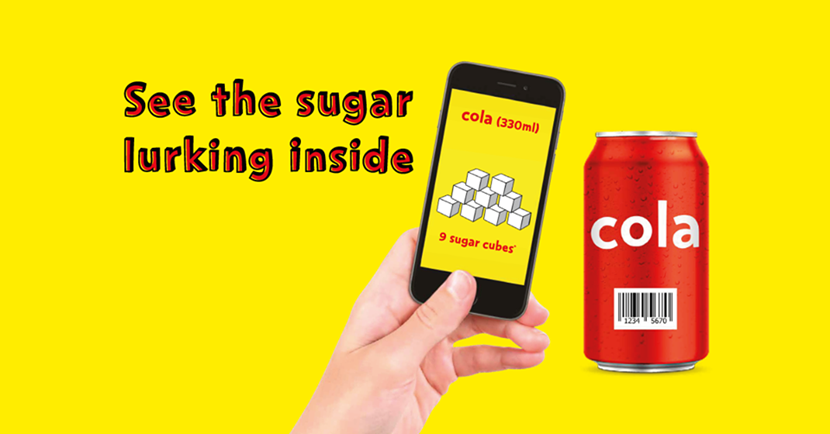 08 Mar 2016
Sugar Smart smiles for Leeds
Families in Leeds are being encouraged to sign up to the Leeds Sugar Smart challenge as Spring begins. The campaign is part of a wide range of Smart Swaps work across the city to combat childhood obesity.
Leeds has seen an improving trend for reduced obesity in children over recent years and local health experts are backing these improvements by encouraging people to try the Sugar Smart challenge, swapping to a different food or drink with less sugar, or think about trying smaller portions which help reduce sugar too.
Deborah Lowe, Leeds City Council Public Health Advanced Health Improvement Specialist, said:
"Making a simple swap or two is a great to improve your health, as with less sugar there's less risk of obesity, less trouble for teeth and reduced risk of diabetes in later life. The percentage of children with excess weight in Leeds is showing a downward trend and we want that to continue. Everyone joining in the Sugar Smart challenge this year is helping us meet that goal."
The campaign is part of a range of effective prevention programmes underway in the city, including Food For Life, Leeds Infant Feeding Plan, and HENRY (Health Exercise and Nutrition for the Really Young), offering 1 to 1 and group support to families in the early years.
Councillor Lisa Mulherin, chair of the Leeds Health and Wellbeing Board, said:
"The Smart Swaps campaign has already been really popular with local schools and encouraged children and their families to switch to healthier behaviour. So whether it is eating a decent breakfast or reducing sugary drink consumption, there are lots of ways to support children and everyone else to be a healthy weight."
Families are being encouraged to download a "Sugar Smart" app and scan their everyday food and drink, share information about the sugar they have saved, whether as an individual, family or school class.
For those who can't access the app there is food labelling support from the Change4Life website to explore sugar in foods.
More information and the app can be found at http://www.oneyouleeds.org.uk/sugarswaps
For media enquiries contact: