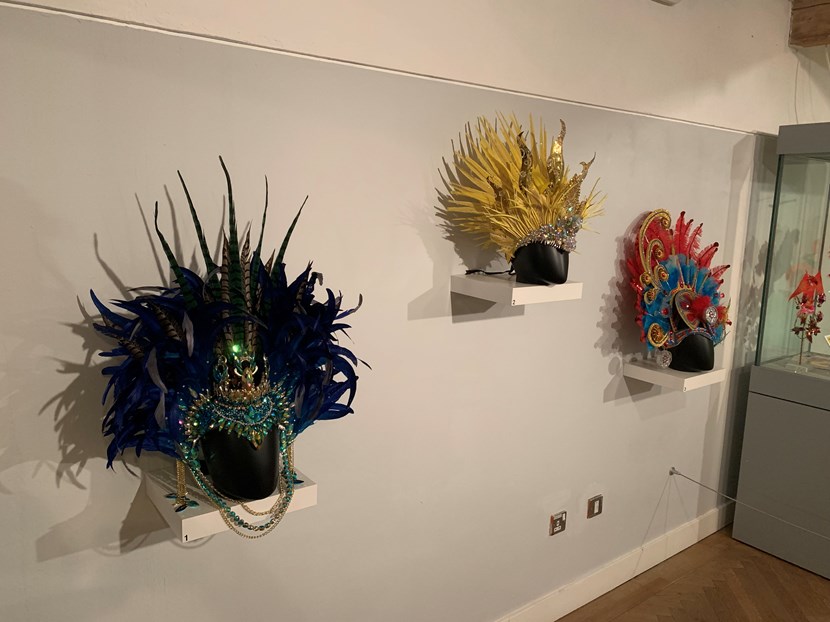 03 Oct 2019
Sounds of Windrush celebrated at musical museum event
Reggae artists and performers will fill Leeds City Museum with the soundtrack to a generation this weekend during a special cultural celebration.
The event this Saturday will see activities taking place across the museum looking at reggae music and the impact it has had on the lives of the Windrush generation, named after the MV Empire Windrush which arrived at Tilbury Docks, Essex, on June 22 1948.
The ship carried workers from Jamaica, Trinidad and Tobago and other islands who came to the UK to meet post-war labour shortages.
Organised in partnership with the BME Hub, Saturday's event will see performances by Blacka of Jungle Warriors, Annette Morris and David Hamilton.
The museum will also be hosting stalls from local music legends Jumbo Records and Tribe Records, and Peepal Tree Press will be bringing the best of international writing from the Caribbean.
The event coincides with the museum's current exhibition A City and its Welcome: Three Centuries of Migrating to Leeds, which rediscovers the stories of those who have travelled to Leeds in search new life for themselves and their families.
The exhibition includes displays exploring West Indian culture and traditions including looking back at more than 50 years of Leeds West Indian Carnival. It is one of a number of projects taking place at the museum this year telling stories of migration in Leeds and the impact it has had on the city.
Councillor Judith Blake, leader of Leeds City Council, said: "Modern Leeds is a diverse and eclectic city which embraces and celebrates the many different cultures which call it home.
"Becoming that cosmopolitan place has been a long and fascinating journey which has seen those who have come from abroad to make a home here overcome some huge individual and collective challenges and accomplish remarkable things.
"In doing so, they have become a part of our heritage and history, making a lasting and indelible impact on Leeds and its culture."
Children of the Windrush- Through the Lens of Reggae takes place this Saturday, October 5 from 12pm until 4pm.
A City and its Welcome: Three Centuries of Migrating to Leeds will be at Leeds City Museum until January, 2020.
For more details, please visit: museumsandgalleries.leeds.gov.uk/leeds-city-museum
ENDS
For media enquiries, please contact:
Stuart Robinson
Communications Officer
Leeds City Council
Tel: 0113 378 9182 (please note my new number)
Email: stuart.robinson@leeds.gov.uk
Notes:
About Leeds City Museum
Leeds City Museum, Millennium Square, Leeds, LS2 8BH
https://museumsandgalleries.leeds.gov.uk/leeds-city-museum
0113 378 5001
FREE admission
Facebook/Twitter/Instagram: LeedsCityMuseum
Leeds City Museum was established in 1819 and reopened on 13 September 2008, having moved to the former Mechanics' Institute located on Millennium Square in the centre of Leeds. With four floors and six galleries to visit, the museum offers an exciting, fun and interactive day out for all the family. The museum collection spans ancient and contemporary history, the local area and the wider world. The museum's temporary exhibition space hosts a changing programme of exhibitions, currently A City and its Welcome, open until 31 December 2019.
The museum was named winner of the Kids in Museums 'Family Friendly Museum of the Year 2018'. Family activities and school holiday events take place throughout the year including craft sessions at Rory's Saturday Club, Tiny Tigers for under 5s and Museum Minis. The museum has dedicated conference and events spaces, with in-house catering provided by Leeds City Museum Café. The museum welcomed 283,138 visitors in 2018.
For media enquiries contact: