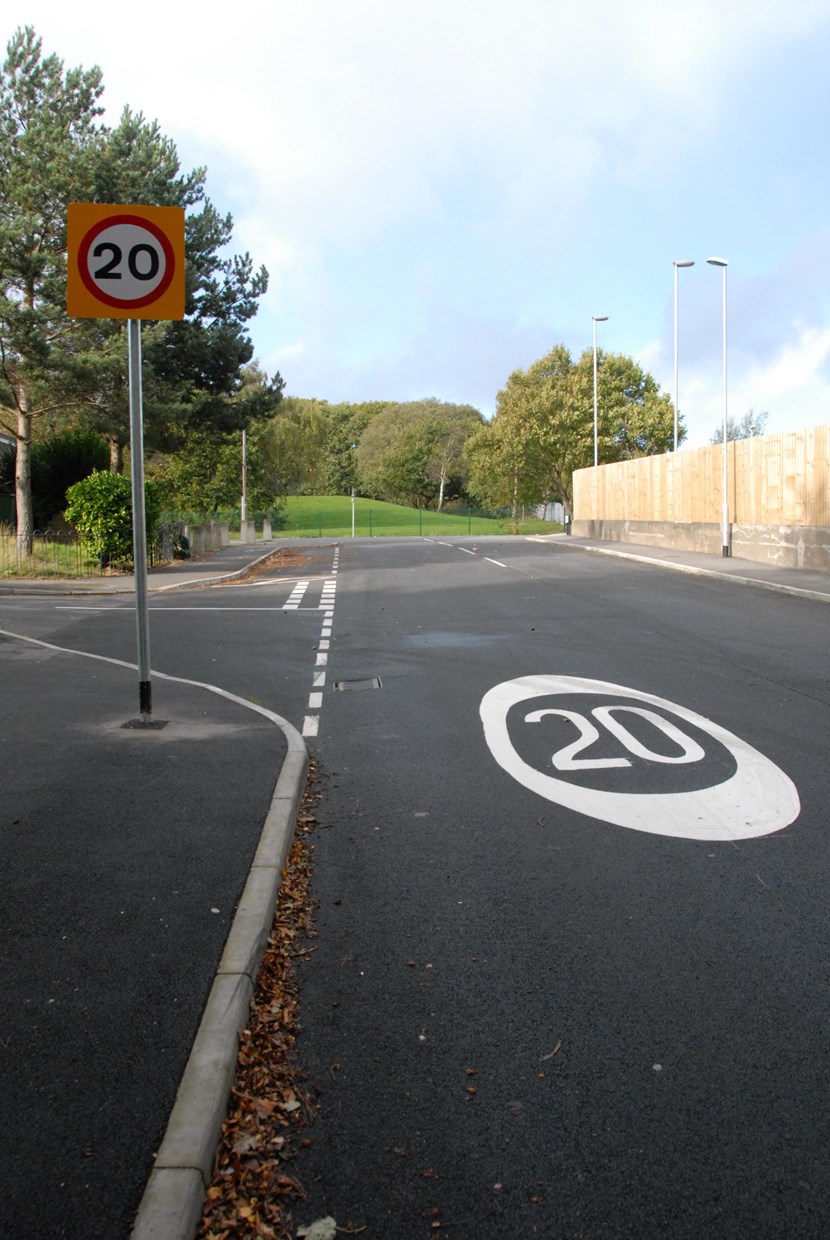 29 Jan 2016
Setting the stage for Streetwise teens
Secondary school pupils across the city will be learning about being safe on the roads through performances of a special play aimed at young teens called 'Streetwise'.
Leeds City Council has joined forces with West Yorkshire Safer Roads to co-fund road safety themed theatre sessions in 20 secondary schools in the city, to raise awareness of staying safe around roads with young teens.
Educational theatre company Performance in Education are delivering sessions to pupils in years 7 and 8 across Leeds. The performance 'Streetwise' focuses on teens of high school age coming into contact with dangerous situations involving roads. It highlights the issues that teenagers face when using the road, such as becoming distracted by using mobile phones, listening to music and talking to friends when crossing the street.
The performances use real life scenarios to encourage the students to think more about being responsible when in the vicinity of the road. They are encouraged to consider being aware of their surroundings; making sure they are noticeable and acting sensibly and; what they can do to keep their friends safe.
Some of the schools which have been selected have been identified as being in areas where there is a particular concern around road safety, and some of the schools themselves identified a keen interest in promoting sustainable, safe and healthy travel within their schools.
Councillor Richard Lewis executive member for regeneration, transport and planning said
"These performances are specially aimed at young teenagers and pre-teens who are at a stage in their lives when they are becoming more independent and making longer journeys by themselves. Unfortunately it is also an age when they are more likely to take part in risky behaviour and be easily distracted by friends, mobile phones and music, and not pay attention to keeping safe.
"By delivering road safety messages through drama in this way we hope these pupils will be able to identify with the situations raised and make changes to keep themselves safe when out and about using the roads."
Councillor Lucinda Yeadon, executive member for children and families said:
"Everyone has a responsibility to do all they can to reduce the number of children and young people becoming casualties of avoidable road accidents. By raising awareness and educating young people through thought provoking drama performances we will hopefully prompt teenagers to take more responsibility for their own safety and that of others."
For any queries or further information regarding road safety in Leeds please contact road.safety@leeds.gov.uk or for further information about keeping yourself or loved ones safe on the road visit Think! and Road Safety GB.
The schools taking part in the sessions are:
Pudsey Grangefield
Swallow Hill
Bruntcliffe Academy
Allerton Grange
South Leeds Academy
Abbey Grange Academy
The Cooperative Academy
Cardinal Heenan
Crawshaw Academy
Morley Acadmey
Woodkirk Academy
Leeds Jewish Free School
Brigshaw
Horsforth
Benton Park
GarforthLeeds West Academy
Priesthorpe
Leeds East Academy
For media enquiries contact: