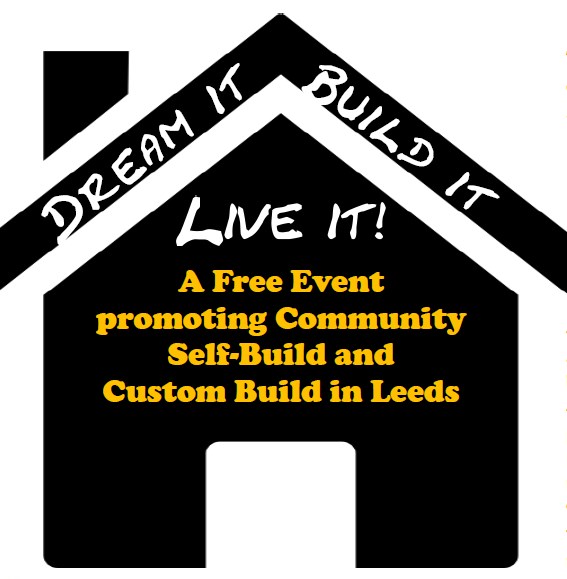 19 Nov 2015
Self-build event ideal for those with grand designs
Anyone with grand designs on building their own home needs to attend a key self-build event next week.
Led by the Leeds West Indian Community Charitable Trust (LWICCT), the 'Dream it, build it, live it' event will give anyone thinking about or interested in building their own house the chance to hear from experts and those who have already created their own dream home.
Taking place in the Banqueting Suite at Leeds Civic Hall between 6 and 8pm on Monday 23 November, the event will take people through the different options, types of build and the support available.
As well as advice on the technical, legal and financial considerations of building your own home, the event will see the launch of a new a community self-build and custom build strategy.
Commissioned by Leeds City Council, the strategy has been developed by a group of experienced Leeds housing providers to support the self-build and custom build sector's growth.
With a range of property types and tenures needed to provide home for the future, self-build and custom build housing has a key role to play in providing new housing.
Claude Hendrickson from Leeds West Indian Community Charitable Trust said:
"People may think that building their own home is out of their reach but Monday's event will show that people from all walks of life, even if they are a building novice, can create their own home.
"We hope to see as many people as possible at the event as it's an ideal opportunity to learn more from industry experts and hear first-hand from those who have been there and done it.
"In preparing the community self-build and custom build strategy, we've identified areas where support for self-builders are needed and Monday's event will allow us to kick-start the process of filling those gaps and creating a thriving self-build movement in Leeds."
Councillor Richard Lewis, Leeds City Council's executive member for regeneration, transport and planning, said:
"With more than 13,000 people building their own home in the UK each year, it's increasingly becoming an accessible way to home ownership.
"In Leeds we have some fantastic examples of not just self-built homes, but communities that have been created.
"We hope that the new strategy will be a real catalyst for more and more self-build and custom build homes in Leeds."
Officers from Leeds City Council will also be on hand at the event to answer questions on land disposal and good quality design.
Anyone interested in attending should contact selfbuild@leeds.gov.uk.
Notes:
The 'Dream it, build it, live it' event is hosted in partnership with Leeds West Indian Centre Charitable Trust, Leeds City Council, Canopy, Gipsil, Latch, Connect Housing, ChaCo, Leeds College of Building, Stack Architects, Renew, Lilac, Empty Homes Doctor and the Community Self-build Agency.
For media enquiries contact: