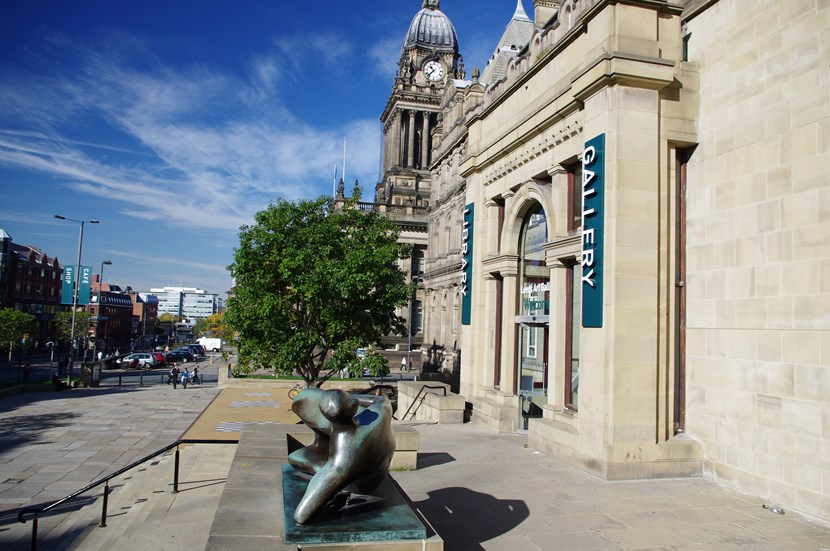 11 Feb 2022
Save the Date! Leeds Libraries to launch Leeds Lit Fest 2022 with a day of free events for families and children
Join us on 26 February for family-friendly reading activities at Leeds Central Library.
People across the city are invited to join Leeds Libraries to celebrate this year's Lit Fest, with a programme of live, face-to-face author events, workshops and activities for children and families – many of which will be free to enjoy.
This year's festival (26 February to 6 March) will bring well-known writers from across the world to Leeds to talk about their books, discuss what inspires them and answer questions from live audiences.
Leeds Lit Fest will launch at Leeds Central Library on Saturday 26 February, with a full day of free events for families and children. Hear from amazing authors, have a go at crafting, enjoy captivating storytelling sessions and listen to writers in conversation. With events for pre-school children all the way up to young adults, it's the perfect way to round off the spring half term break.
The theme for the events on 26 February will be nature, wildlife, the environment, and climate change; all of which are subjects that many children and young people feel passionately about.
All the authors taking part have written novels, poetry and picture books for young readers with an environmental theme. Highlights of the day include:
Steve Cole, the author of Young Bond, Dr Who novels and the hugely popular Astrosaurs series of books, will be at Leeds Central Library to talk about his thrilling short stories with an environmental theme at their heart. Expect a session packed with action and adventure, and ask Steve about his ideas and inspiration;
Younger book lovers will enjoy this free session with author Maudie Smith, who writes colourful picture books filled with engaging characters and adventures. Children will be able to meet Maudie, who will be reading from her book Must Have Mum, and colour in pictures from the story;
Andy Mulligan's novel for young adults, Trash, has been turned into a feature film. Andy will be talking about his inspiration for the book, which is about three boys growing up on a dumpsite, and afterwards there will be a screening of the film, and
Join writers Gill Lewis and Hannah Gold as they discuss what makes a good animal story for children. Both authors have both taken inspiration from the natural world and wildlife for their children's books. Join them in conversation and ask your questions at this free event at Leeds Central Library.
To see all the events for young readers and families, visit www.leedsinspired.co.uk/collection/leeds-lit-fest-2022. While all the events are free, Leeds Libraries is asking people to book a place in advance.
Councillor Mary Harland, Leeds City Council executive member for communities, said:
"I am delighted to welcome back Leeds Lit Fest in 2022, and I am pleased that this year's event will give festival goers the opportunity to meet authors face-to-face again. The festival is increasingly becoming a highlight of the city's cultural calendar, attracting book lovers from across Leeds and beyond. It is also one of many events planned for this year which will strike a positive note for 2022, when people can look forward to meeting in up in the city again to enjoy what it has to offer."
Andrea Ellison, Leeds City Council Chief Librarian, said:
"This event at Leeds Libraries as part of the Leeds Lit Fest supports our aim to encourage more children and their families to experience the joy of books, reading and libraries. Activities as part of the festival build on our libraries' popular children's programme, including Story and Rhyme sessions for younger children, and our Story Buses, which tour the city so that families can hop on board, choose a book and take part in fun story sessions. Our libraries are all free; it's free to join, free to borrow books and we don't charge for overdue books."
To see the full programme of festival events, please go to www.leedslitfest.co.uk
ENDS
For media enquiries contact: