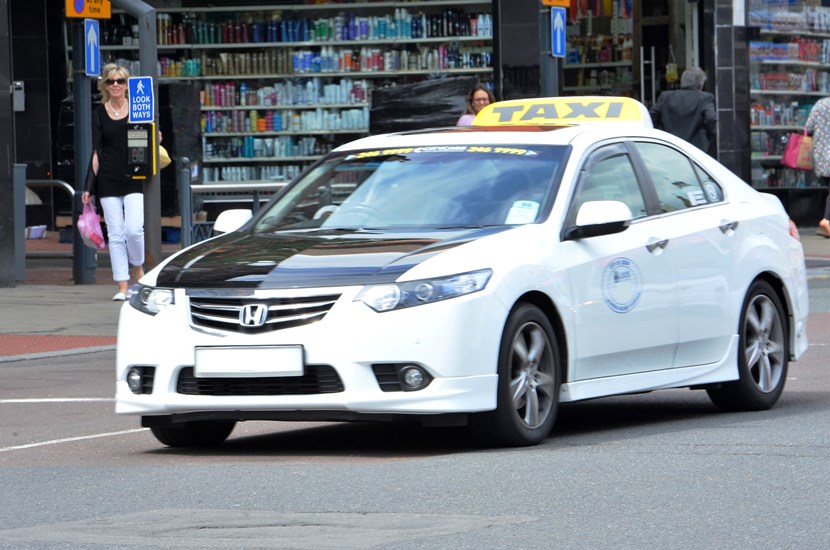 10 Dec 2015
Safeguarding measures for taxi and private hire licensing is top of the agenda
Senior councillors will next week discuss how Leeds City Council is keeping people who use taxis and private hire vehicles in the city safe.
At the next meeting of the council's executive board, on Wednesday 16 December, members will hear how work has progressed to improve safeguarding measures in taxi and private hire licensing over the past year.
Following concerns raised last year in the Jay report into Child Sexual Exploitation in Rotherham about safeguarding controls in taxi and private hire licensing, Leeds City Council decided it was prudent to review its own safeguarding arrangements. Although that review concluded that Leeds' own procedures and policies were comprehensive, effective and robust, it was agreed there was still more which could be done. The council's executive board, will next week, hear about the progress which has been made to further strengthen these arrangements.
The board will hear that the actions already taken include: compulsory safeguarding training for all drivers, operators and escorts; a proposed change in policy for applicants born outside of the UK; the introduction of online annual criminal records checks and; and a new reporting system to enable immediate enforcement action to be taken.
The executive board is also being asked to approve a new policy in respect of the 'fit and proper' person assessment for applicants born outside of the UK. Before the council can grant licenses for drivers, operators, or proprietors, it must ensure the applicant is a 'fit and proper' person. One aspect the council must look at is the criminal history of the applicant and the potential risk posed to the public if a licence was granted, which is done via a DBS check. However when the applicant is new to the UK there is often not enough information available about the applicant to allow a proportionate assessment to be made based on a DBS disclosure. Currently it is acceptable for an applicant to provide a 'certificate of good character' which can take a variety of forms and is often difficult to verify by licensing staff. The proposed new policy would require non-UK applicants to obtain a full criminal disclosure from their country of birth and any other countries in which they have lived.
The board will also hear that since January 2015 over 1100 licence holders have attended a Child Sexual Exploitation awareness session, which is now a compulsory part of the licence application and renewal process.
Councillor Mary Harland, chair of the licensing committee said:
"The safety of the public travelling around our city is paramount and it is our responsibility to minimise any risk posed to people using a taxi or private hire vehicle. This is why it is prudent to regularly review our safeguarding policies and ensure we have robust checks in place when issuing and renewing licenses.
"Safeguarding is a complex issue and one which requires a partnership approach to deal with. Our cross council safeguarding group, which includes representatives from the city's adult and children's safeguarding boards, has been closely involved in developing our new policies and procedures.
"We have also been working for some time alongside York and all other authorities in West Yorkshire to establish a series of common licensing standards that will mitigate any potential impact of the new deregulation rules and ensure we have a common approach to safeguarding across our region.
"That work will include a scheme of shared delegated powers across York and all West Yorkshire authorities to enable Licensing and Enforcement Officers to carry out inspections and suspension powers on vehicles licensed by any of these authorities. It will also include further work on safeguarding including training on child sexual exploitation and human trafficking and the adopting a standard convictions policy and convictions criteria."
Leeds City Council's taxi and private hire licensing team is responsible for making sure that drivers, vehicles and operators meet the terms of their licence and that the trade in Leeds is operated in a professional manner. People can report any complaints or concerns about the taxi and private hire trade to the Taxi and Private Hire licensing section on 0113 3781570 or by emailing taxiprivatehire.licensing@leeds.gov.uk.
For media enquiries contact: