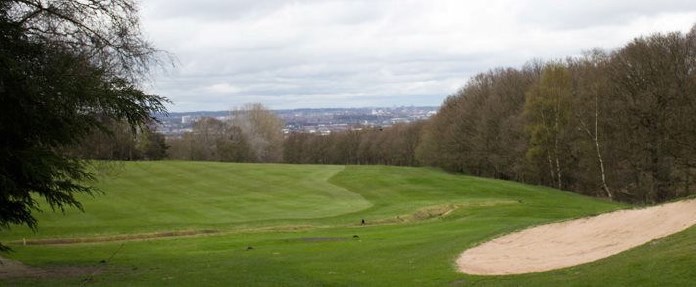 02 Aug 2021
Residents urged to have their say on proposals to redevelop site of former South Leeds Golf Course
Leeds residents are being given the opportunity to offer their views regarding the proposed transformation of a former golf course in South Leeds.
This follows an announcement by Leeds City Council in June 2021 of proposals to redevelop 48 hectares of land located on the former site of South Leeds Golf Course into a relaxing green haven for both visitors and local wildlife. Included as part of proposals is the creation of a new 5km activity zone, walking trails adjacent to the ever-popular Middleton Park, and potentially new cycle trails. New habitats are also suggested as part of a range of new green benefits, including the planting of 9,000 trees, a wildflower meadow and wetland habitat, plus the introduction of rewilding practices, which will form part of the management plan.
Also featuring in the proposals is a Covid-19 Memorial Woodland, which will pay tribute to those Leeds residents and frontline workers who sadly lost their lives due to Covid-19. Created in partnership with Leeds Hospitals Charity, the charity for Leeds Teaching Hospitals Trust, the memorial woodland will offer somewhere where family and friends can reflect and remember loved ones in a quiet and peaceful location.
To support the public consultation, three drop-in events will be held in south Leeds, starting from this Saturday at the following venues:
˖ Saturday 7 August – 11am - 3pm – Middleton Park Visitor Centre.
˖ Saturday 14 August – 11am - 3pm – Leeds Urban Bike Park.
˖ Monday 16 August – 4pm - 6.30pm - Leeds Urban Bike Park and lower South Leeds Golf Course site.
˖ Tuesday 17th August – 11am – 1.30pm at the Watsonian Pavilion, Cross Flatts Park.
In attendance to hear your views will be representatives of Leeds City Council, Leeds Urban Bike Park and The Friends of Middleton Park. Anyone unable to attend can also make their views known via an online survey at: https://surveys.leeds.gov.uk/s/SLGC21/
Councillor Salma Arif, Leeds City Council's executive member for public health and active lifestyles said:
"We've worked hard to ensure that the initial proposals we've put forward for the former South Leeds Golf Course site offer something that is positive and meaningful to visitors in an environment that will also offer a range of green benefits. Also included and a major part of the project is the proposal for a new memorial woodland where loved ones can gather, reflect and remember those who have sadly died due to Covid-19.
"We really want to hear what the people of Leeds think, which is why we have arranged a number of drop-in events from this weekend. The thoughts of residents are extremely important to us and anyone contributing can be assured every comment will be considered carefully before any final decisions are made."
Notes to editors:
South Leeds Golf Club ceased trading in November 2019. The lease from Leeds City Council was surrendered by the golf club's administrators in March 2020.
For media enquiries contact: