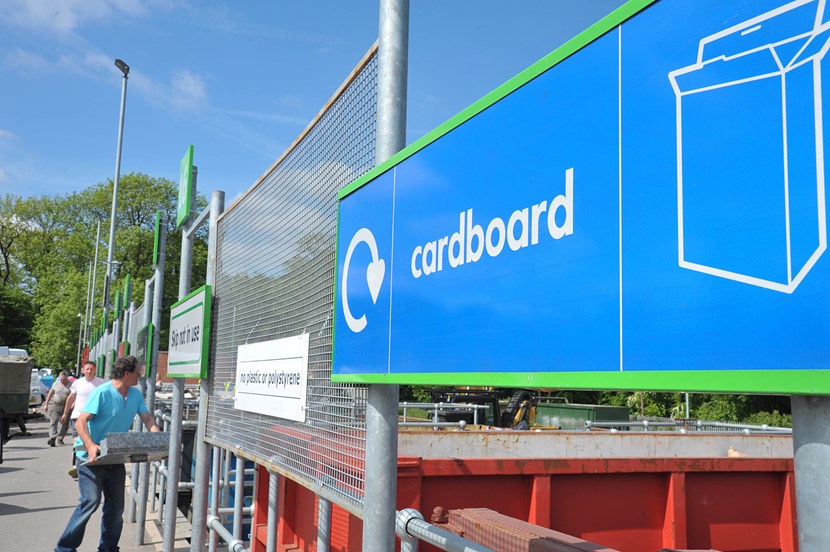 11 Dec 2015
Recycling centre to close for overhaul
One of Leeds' eight recycling centres is due to close for refurbishment.
From 4 January 2016, the Kirkstall Road recycling centre will shut its doors to the public.
Residents will still be able to make use of all the recycling facilities at the nearest alternative sites, Meanwood Road and Pudsey.
Other recycling centres across the city achieve over 70% recycling, so with an investment of £5.2 million the Kirkstall site will be able to match that performance.
The revamp includes creating a new split level public recycling area, an operational area for the council to store and transfer recyclable materials, new offices and staff facilities, space to store wheeled bins and landscaping works.
The redeveloped site will also be home to a reuse shop. Items left at the site that are too good to be thrown away will be sold to the public.
The shop will be run by a not-for-profit community organisation who will offer training, volunteering and apprenticeship opportunities for local people. Profits from the enterprise will be ploughed back into their organisation.
Councillor Fiona Venner, lead member for sustainable communities, said:
"Although the Kirkstall site is well used, its refurbishment is long overdue.
"Recycling centres are a big element of our recycling strategy so with this significant investment we can help residents recycle as much as possible and in turn help us save money and cut emissions. The new reuse shop has been very successful elsewhere in the city so we're looking forward to seeing it set up in Kirkstall.
"We appreciate that the temporary site closure will inconvenience local residents, but with our ambition to recycle more, the site modernisation is necessary. The improved site will help us to respond to the wishes of local people more effectively, particularly when it comes to issues such as the effective disposal of unwanted items around student changeover time."
To allow people to do their festive recycling, the site will be open from 27 to 31 December and again on 2 and 3 January 2016 before closing on 4 January.
The revamped site is expected to reopen in early 2017.
Once operational, it is estimated that increases in recycling at the site could generate savings of £25,000 a year.
The site is currently home to a transfer station so business waste can be moved across the city to various treatment or disposal sites. The transfer station will remain open throughout the redevelopment so it will be business as usual for commercial waste customers.
Information on all the council's recycling facilities can be found at www.leeds.gov.uk.
For media enquiries contact: