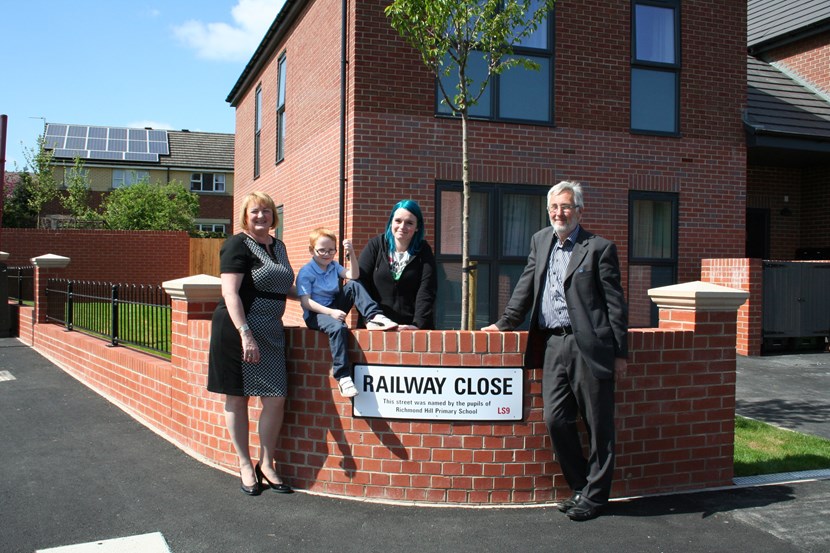 17 May 2016
Railway Close homes on track for tenants
The latest batch of new homes to be built as part of the council's housing growth programme are now fully let and tenants are moving in.
The 32 apartments in Richmond Hill form part of the council's plans to build 1,000 new homes to rent.
The one- and two-bedroom homes are now known as Railway Close thanks to Richmond Hill primary school year one pupil Harry. Harry suggested the title as part of a competition to name the new street.
Built by contractor Houlton, the homes have a spacious open plan design and attractive open spaces.
To help tenants reduce their fuel bills and limit their impact on the environment, the properties benefit from triple glazing and high levels of insulation.
The good quality design and flexible space is a benchmark for high standards and sustainability in new housing.
Senior councillors, along with Harry and representatives from Houlton, visited Railway Close to welcome tenants to their new home.
For media enquiries contact: