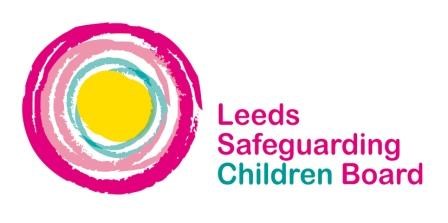 08 Nov 2016
Publication of the Learning Lessons Review into safeguarding practice around the murder of Ann Maguire
Press release from the Leeds Safeguarding Children Board
The Learning Lessons Review into safeguarding practice prior to and after the murder of Ann Maguire at Corpus Christi Catholic College will be published by the Leeds Safeguarding Children Board (LSCB) tomorrow 8 November 2016, when it will be available to view on the LSCB website at leedslscb.org.uk.
Following the death of teacher Ann Maguire in April 2014 and subsequent conviction of Will Cornick for her murder, the LSCB commissioned a Learning Lessons Review, led by independent author, Nick Page. The aim of this review was to take a close look at how professionals worked together to safeguard and promote the welfare of children and young people at the school, both prior to, and after Ann Maguire's tragic death, with a view to determining if lessons could be learnt for the future.
The Learning Lessons Review is not an inquiry into who was responsible for Ann Maguire's death as that had already been determined by the police investigation and criminal conviction.
As part of the review, Nick Page examined evidence and material available to the Court, Coroner and Health and Safety Executive and, in order to ensure the review was as thorough and robust as possible, also met with those directly involved to best incorporate their views and accounts into the work.
The independent reviewer concluded,
'...no one could have predicted or pre-empted Will Cornick's attack on Ann Maguire and following her murder, individuals and organisations acted courageously, coherently and professionally in supporting the school and affected people.
Whilst a number of learning points are included in the Learning Lessons Review, Nick Page points out that these,
'...do not suggest a comprehensive deficit in anyone's actions, but more as a guide for the people and agencies in Leeds and those with a national interest in ensuring our schools are safe places to learn teach and work.'
Mark Peel, independent chair of the Leeds Safeguarding Children Board said:
"Ann Maguire's murder is a tragedy that continues to affect many people very deeply, both here in Leeds as well as further afield. Our thoughts today are for her family, her colleagues at Corpus Christi Catholic College and all the young people she taught and inspired, who continue to feel her loss directly and personally."
"We hope that this review serves to reassure the wider public that, when faced with this unprecedented emergency situation at Corpus Christi Catholic College, that local agencies collectively responded with compassion, professionalism and commendable speed, and did everything they could to safeguard all young people who were involved, as well as supporting school staff in the immediate aftermath and beyond.
"It is also reassuring that this outcome of the Learning Lessons Review is in agreement with the findings of the Court, in that this tragic incident could not have been foreseen or prevented, and that the only person responsible for Ann Maguire's death, has been punished accordingly.
"I fully accept the findings of this review and we will be working with the agencies involved to ensure that all of the learning points raised in the Learning Lessons Review are brought together into a series of recommendations that may be incorporated into procedures and policies both locally and hopefully nationally."
For media enquiries contact: