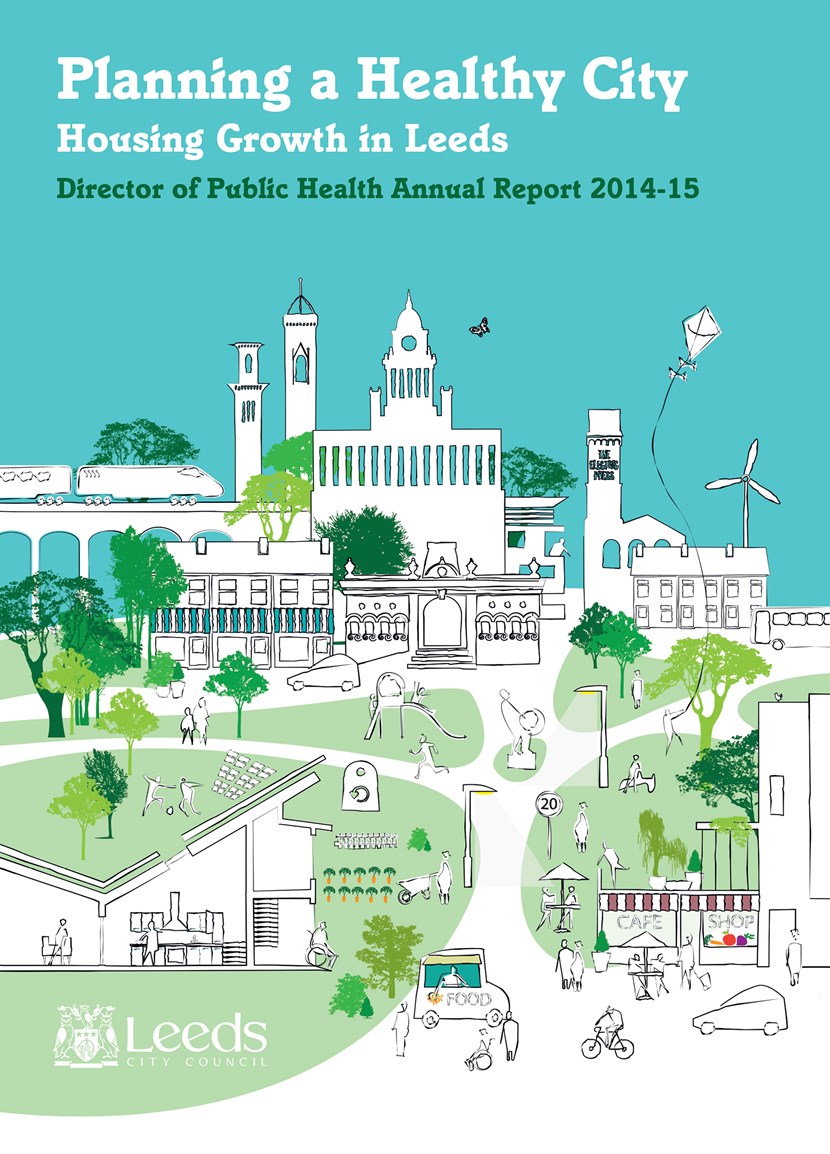 27 May 2016
Public health expertise in Leeds wins top award
Public health experts have chosen Leeds City Council's Director of Public Health annual report for the prestigious best annual report award at the annual Association of Directors of Public Health conference.
The award is important because it recognises the quality of work being done in Leeds and difference that Public Health leadership and wider activity is making to the city's health.
The report focuses on the impact of issues such as housing, transport and other infrastructure on people's health and wellbeing. The report was commended for its clear analysis of the importance of planning and bringing health to the forefront of council growth strategy.
Dr Ian Cameron, Leeds City Council Director of Public Health, said:
"I am delighted that the work we are doing in Leeds has been recognised nationally. I was very keen to make the most of the move of public health from the NHS to the local authority to influence the wider issues that determine health.
"Leeds has an ambitious plan to develop 70,000 extra homes by 2028 and I have highlighted the public health benefits of good urban design and planning to influence how this plan is delivered.
"The recommendations in my report have been agreed by colleagues and councillors and so developers should now use a range of expertise to inform new developments, design and look after facilities such as allotments and outdoor areas."
Councillor Rebecca Charlwood, executive member for health and wellbeing and adults, said:
"Dr Cameron's report is a hugely informative tool, which presents information clearly and effectively. It helps Councillors, planners and the wider community understand good practice and make the best decisions for the short and long term health impacts of development in Leeds."
Dr Andrew Furber, President of the Association of Directors of Public Health, presented Dr Cameron with his award. He said:
"With almost one hundred entries, the report from Leeds faced significant competition. However, it really shone out for reminding us that health is about people in a place, and Leeds has really grasped the nettle of embedding public health so that planning is informed by the health needs of the communities who will live and work in the city."
The winning Planning a Healthy City report can be downloaded and viewed at:
http://observatory.leeds.gov.uk/Leeds_DPH_Report/
The Association of Directors of Public Health (ADPH) is the representative body for Directors of Public Health (DsPH) in the UK with the aim of maximising the effectiveness and impact of DsPH as Public Health leaders.
For media enquiries contact: