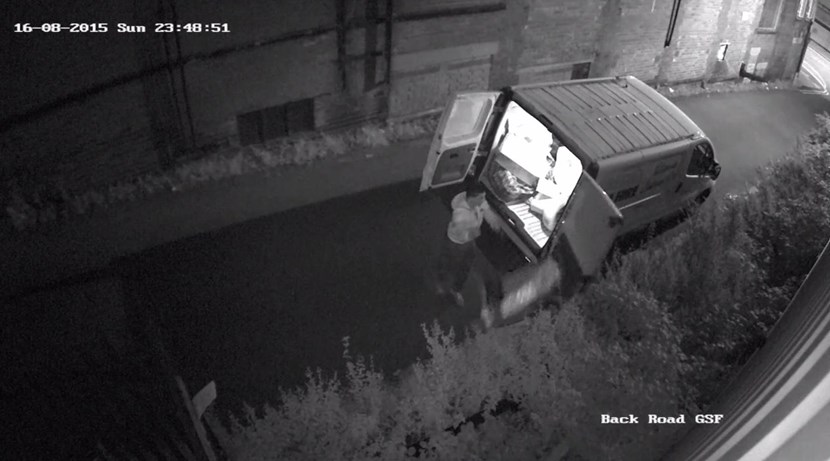 18 Jan 2016
Public asked to help identify flytipper
Leeds City Council has released CCTV footage of a flytipping incident in a bid to identify the man responsible.
Cameras caught the man throwing plastic sheeting, a toilet, boxes and bags of household rubbish from the back of a hire van on Rosebud Walk in Harehills.
The incident took place at 11.48pm on Sunday 16 August 2015.
Environmental action officers are keen to identify the man so that he is held to account.
Anyone who recognises the man should contact 0113 336 7676 or eneaction@leeds.gov.uk.
Attempts to identify the flytipper through the van hire company have yet to link the driver to the incident.
John Woolmer, east north east locality manager for environmental services said:
"We've exhausted all the available lines of enquiry open to us so we'd urge anyone who knows who this man is to come forward and contact us.
"We've got a number of businesses and organisations supporting our Keep Harehills Tidy campaign which is all about changing people's attitudes towards litter and waste.
"Clearly this, and any other flytipping incident, flies in the face of what we're all trying to achieve."
Councillor Mark Dobson, executive member for environmental protection and community safety, said:
"We can't keep clearing up after others as it costs the council and council tax payers dearly.
"This incident, while certainly not the worst we've ever seen, typifies the type of behaviour we want to stamp out.
"Please let us know if you can identify this man as soon as you can."
For media enquiries contact: