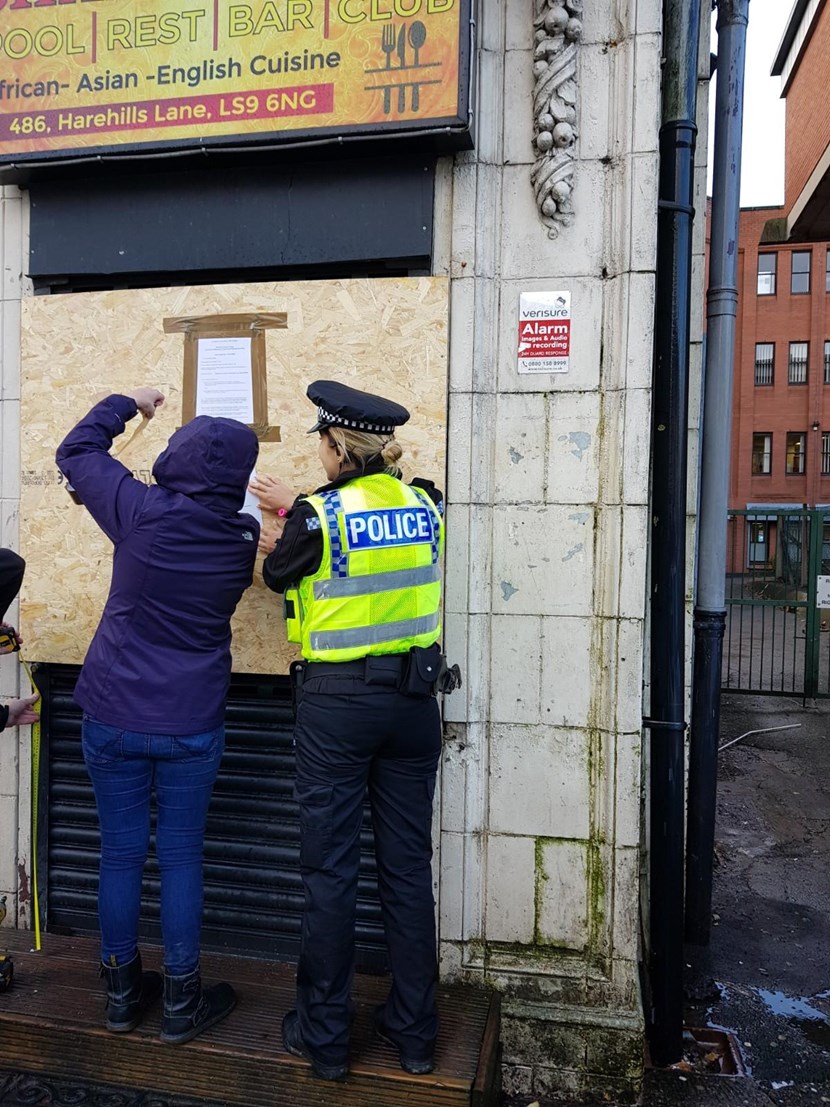 10 Dec 2019
Pool centre on Harehills Lane closed due to anti-social behaviour
A pool centre on Harehills Lane which had become a hub for a variety of anti-social behaviour has been closed by Leeds City Council.
This follows action taken by the Leeds Anti-Social Behaviour Team (LASBT) and West Yorkshire Police at Leeds Magistrates Court, which has now resulted in Shaftesbury Pool Centre, located at 486 Harehills Lane, being closed for a three-month period.
A decision was taken by LASBT to seek a closure order after repeated instances of anti-social behaviour emanating in and around the building. This included high levels of noise nuisance and reports of criminality and disorder, which included fighting and other acts of violence.
As part of the terms of the closure order, no one other than agreed individuals will be allowed to access the property, during the three-month period.
Any residents suffering from anti-social behaviour can get in touch with LASBT in the following ways: To report in the daytime call 0113 222 4402 or out of hours on 0113 376 0337 (between 6pm and 3.30am).
Councillor Debra Coupar, Leeds City Council's executive member with responsibility for Safer Leeds, said:
"The various types of anti-behaviour which we have seen at this pool centre were completely and utterly unacceptable, which is why we took the decision to pursue and obtain this three-month closure order.
"I hope the steps that we have taken in this case will send out the clear message of what we are willing to do, if any premises or businesses become a focal point for anti-social behaviour, which will not be ignored.
"I would urge any resident living in any community of our city who is experiencing any form of anti-social behaviour, to please contact our dedicated LASBT team as soon as possible."
Chief Inspector Richard Padwell, of Safer Leeds, said:
"Our police licensing officers had already successfully applied to the council's licensing committee for a summary review that saw the bar's licence suspended last month due to the level of incidents at these premises, which included three stabbings in the space of just four months.
"There was still concern that the venue might continue to operate despite that suspension being in place so the police and council worked closely together to get the premises shut down immediately using anti-social behaviour powers.
"We hope this joint work will have a positive impact on the lives of residents in the area who have repeatedly had to suffer the consequences of a completely unacceptable level of crime and anti-social behaviour linked to these premises.
"This move should demonstrate very clearly the sort of action we can and will take to target venues that are linked to problems in our communities."
For media enquiries contact: