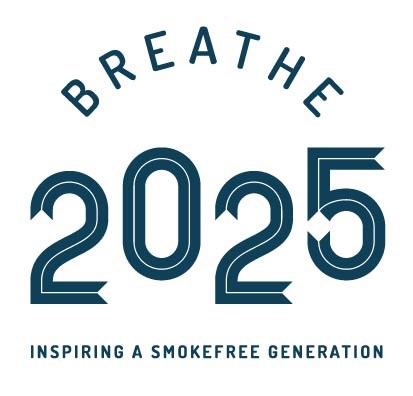 18 May 2016
Plain need for change
Health experts and city leaders have welcomed the introduction of standardised packaging coming into force this week.
From 20th May 2016 legislation about tobacco packaging changes and all tobacco products manufactured for sale in the UK must comply with new regulations which say cigarettes and tobacco must no longer be sold in bright, glitzy packs, but in drab green packages. There is a one year transitional period for the sell-through of old stock and from May 2017 all tobacco products on sale in the UK must comply with these regulations.
Councillor Lisa Mulherin, Chair of Leeds health and wellbeing board, said:
"These new rules are another measure to tackle one of the biggest killers in our city. We know half the people who smoke die of smoking-related disease, and marketing of tobacco has consistently sought to make it seem attractive. The plain packaging legislation is going to make it harder for tobacco companies to market and sell their product – a known killer with no safe limit – look fashionable or attractive.
"We've been making good progress reducing tobacco use in Leeds, and smoking rates are half those they were in the 1950s. But we still have one in five adults smoking, more than the national average, and we have pockets on the city where that rate is much higher. Our support for this new legislation echoes our support for the Breathe2025 campaign to inspire a smokefree generation."
Paul Lambert is a Public Health Specialist with Leeds City Council's Public Health team. He said:
"Research into the effects of plain packs has consistently highlighted that plain packs are less appealing to both children and adults, make health warnings stand out more and reduce the perception some cigarettes are less harmful than others. In Australia where plain packaging has been in place since 2012, data has shown a significant fall in tobacco consumption as measured by estimated expenditure on tobacco products.
"While the full effect will occur over many years, evidence to date shows that standardised packaging is achieving its aims and contrary to tobacco industry claims, there has been no reliable evidence in Australia of increased use of illicit tobacco."
Marketing professional Gerard Savva, director of Magpie communications, said:
"Advertisers and marketing experts know how important branding and imagery are in creating an impression of a product, helping to promote it and increase sales and use. That is why they invest so much in research, evaluation and design. This highlights why it is important to minimise the impact of tobacco product advertising and marketing, as smoking continues to not only kill so many people every year, but also find ways to encourage new smokers."
Under the new packaging and labelling regulations packs will have large graphic images on the front and back of the packets to highlight the health effects of smoking and health warnings must appear at the top of all packs.
The new packaging rules are contained in two sets of regulations:
1. Regulations requiring cigarettes sold in the UK to be in standardised "plain" packaging" [1]2. The revised Tobacco Products Directive [2]
Cancer Research UK have a short video highlighting the effects of attractive packaging on their website here.
Notes to editors:
Standardised "Plain" Packaging
Standardised or "plain" packaging is tobacco packaging that has had all the attractive features removed. In March 2015 MPs voted overwhelmingly in favour of introducing regulations to standardise the appearance of all tobacco packaging in the UK [3]. This includes:
• The material, size, shape and opening mechanism of the packaging;
• The colour of packaging and cigarettes;
• The font, colour, size, case and alignment of text.
Tobacco Products DirectiveThe Tobacco Products Directive applies to all tobacco products manufactured and sold within EU member states. With regards to tobacco packaging the revised TPD will:
• Require combined picture and text health warnings to cover 65% of the front and back of cigarette and roll-your-own tobacco packages. [4]• Require health warnings to appear at the top of the packet (as per the illustration).• Prohibit certain promotional and misleading descriptors on packaging of tobacco products such as "lite", "natural" and "organic".• Require that cigarettes are sold in packs of a minimum of 20 sticks and Hand Rolling Tobacco in a minimum of 30 gram packets.
The Tobacco Products Directive will also:
• Prohibit cigarettes and roll-your-own tobacco with characterising flavours, for example, fruits, chocolate. Menthol tobacco will be prohibited from 20th May 2020.• Introduce EU-wide tracking and tracing to combat illicit trade of tobacco products. This will apply from 20th May 2019 for cigarettes and hand rolling tobacco and 20th May 2024 for all other tobacco products.• Electronic cigarettes - the TPD also includes a number of regulations regarding electronic cigarettes. For more information see the ASH briefing: The impact of the EU Tobacco Products Directive on e-cigarette regulation in the UK
_________________________________________________________________________
PLEASE NOTE: Standardised packs are NOT plain white packs. They carry graphic and text health warnings.
Print standard images are available from ASH
[1] The Standardised Packaging of Tobacco Products Regulations, 2015
[2] Revision of the Tobacco Products Directive, 2014
[3] Hansard. 11 Mar 2015: Column 379
[4] See here for the full picture library of combined health warnings. The Tobacco and Related Products Regulations 2016, consultation draft
For media enquiries contact: