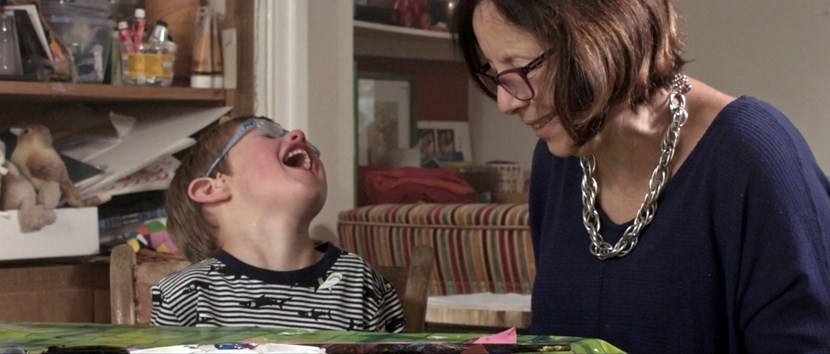 01 Nov 2021
Paid time off for Leeds City Council employees who become foster carers
Leeds City Council workers are now entitled to up to 9 days additional paid annual leave to help with the process of becoming a foster carer, settling in a new child and attending fostering support groups or meetings.
The policy change has resulted in the council being named a Foster Friendly Employer by the UK's leading fostering charity, The Fostering Network.
In any 12 month period, Leeds City Council employees can now access paid time off for the following:
assessment and initial training prior to approval as a foster carer - up to three days
attendance at panel for approval – one day
child review meetings, annual foster carer review meeting and training – up to five days
The extra leave is available to anyone who has worked for the council for at least 3 months and is applying to become a foster carer, is an approved foster carer and has a child in placement (or has had a child in placement for 75% of the previous 12 months) or is an approved kinship carer.
The number of families fostering with the council's fostering service, Foster4Leeds, has grown substantially during the last decade, however the number of children and young people needing foster placements continues to rise in Leeds and across the UK. More foster carers are urgently needed at both a local and national level.
Foster4Leeds is appealing to anyone who is considering becoming a foster carer to please get in touch at www.foster4leeds.co.uk. In Leeds there is currently a shortage of foster carers for children aged 11+, sibling groups and disabled children specifically.
Councillor Fiona Venner, Leeds City Council's executive member for adult and children's social care and health partnerships said:
"We recognise and value the incredible contribution that foster carers make to society and especially the lives of children in care. Additional foster carers are needed now more than ever but we understand that many people who are interested in becoming a foster carer still need or want to do other work, and we don't want that to be a barrier to our employees. I would encourage anyone reading this who is interested in making a difference to the life of a young person by fostering to get in touch with Foster4Leeds. There are numerous types of fostering options to choose from, so you will be able to find one that fits with your lifestyle."
Kevin Williams, CEO The FosteringNetwork, said:
"The Fostering network is delighted to recognise Leeds City Council as a Fostering Friendly employer. The council has put in place a policy to support their employees who foster, recognising the important role foster carers play for the benefit of local children.
"There are 65,000 children living in foster families on any one day in the UK and every 20 minutes another child comes into care in need of a foster family. Foster carers provide them with all the love, care and stability they need to thrive and many combine this vital role with other employment. We encourage all employers to follow Leeds City Council in supporting carers in this vital role."
Foster4Leeds is a 100% not-for-profit organisation and offers a fantastic range of benefits for foster carers. This includes free gym membership to all Active Leeds gyms, free day trips and residential breaks, free access to a luxury holiday lodge, free access and discounts to local attractions and many more benefits. The council also offers a comprehensive training package and support, including free counselling services. Financial support is given to all foster carers made up of a weekly allowance and a weekly fee.
ENDS
Notes to editors:
Watch and share Foster4Leeds' new promotional video here or use the download link.
For media enquiries contact: