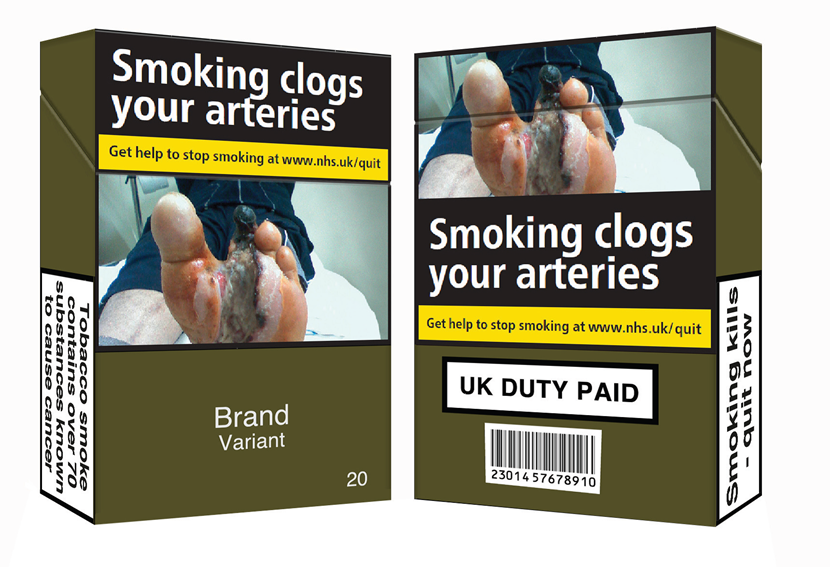 27 May 2016
#Packetin on World No Tobacco Day say health leaders
In the wake of new laws about tobacco packaging, health leaders from across Leeds have united to back a message of support for those wanting to kick tobacco into touch on 31st May, World No Tobacco Day.
Councillor Rebecca Charlwood, Leeds City Council's new executive member for health, adults and sport, said:
"Leeds is right behind the campaign to help people stop smoking and ban fancy tobacco packaging which appeals to children and young people. We've made great progress over the years, but we know that there are still one in five people in the city smoking and so facing life changing illness, disability and eventually death because of their tobacco use. I'm pleased to see the Breathe 2025 campaign to inspire a smokefree generation and urge everyone to pledge their support."
Thea Stein, Chief Executive of Leeds Community Healthcare Trust, said:
"The new legislation changing tobacco packaging is great news and we hope will help people make up their minds to quit, as happened in Australia. We have great support available to help people from our smoking cessation services, and we know people who have their support have a better chance of both stopping and staying stopped."
"It's free, quick and easy to book appointments with a Stop Smoking Advisor. Simply phone 0800 169 4219, text SMOKEFREE to 60066 or email: stopsmokingleeds@nhs.net ."
Dr Andy Harris is Clinical Chief Officer of Leeds South and East CCG. He said:
"We know people can find quitting hard and we have some areas in the city where smoking rates are double the national average. That's why we're backing a range of measures to help people quit, stop people starting in the first place and make sure we join with others across the city to reduce this major cause of early death for people in Leeds."
This year's World No Tobacco Day the World Health Organisation are concentrating on plain (standardised) packaging of tobacco products. In the UK this became law last week and local enforcement will clamp down on abuse of the law and illegal tobacco sales.
David Lodge, Head of West Yorkshire Trading Standards, said:
"We have already made significant seizures of illegal tobacco this year, and the new legislation will make it easier to clamp down on illegal tobacco. Contrary to claims form the tobacco lobby, standardised packaging in Australia has made tobacco smuggling and illegal sales harder and we look forward to replicating that here."
Note for editors:
For media enquiries contact: