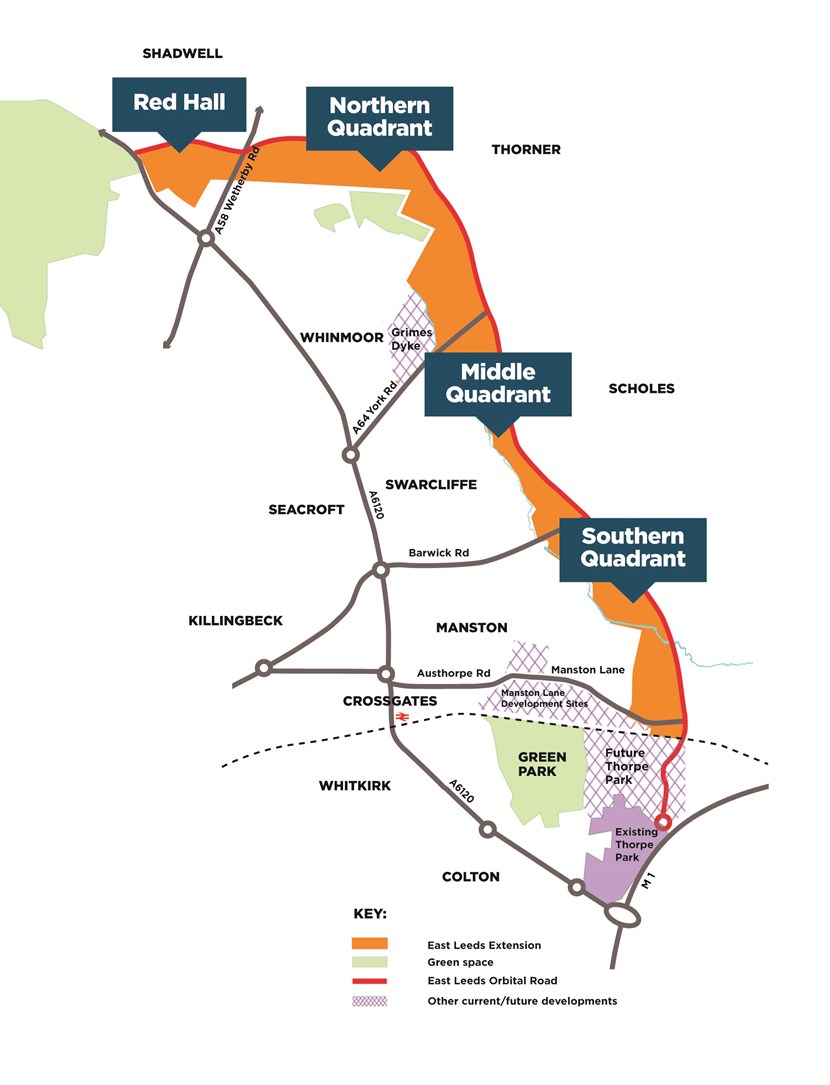 24 Aug 2018
Outer Ring Road Junction Improvements set to begin
Work will start on phase one of the East Leeds Orbital Road (ELOR) at the start of September as developer Balfour Beatty begins a range of work to improve junctions.
Balfour Beatty have appointed a special team to liaise with the public, to be based at the former Red Hall site from the end of September, and they are encouraging anyone interested in finding out more about the scheme to visit them.
Road improvements on the A6120 outer ring road Junctions at Roundhay Park Lane and A61 Harrogate Road Roundabout will take about a year and plans are in place to minimise disruption and inconvenience.
Rob Lockwood, Project Manager for Balfour Beatty, said:
"After the August Bank Holiday preliminary work will begin on the first phase of project and we realise this may cause some inconvenience. We are committed to minimising this as much as possible and want people to know what is happening in advance so they can plan ahead.
"My team will be contacting local residents and businesses, as well as other stakeholders, with details of what is planned. If anyone has any concerns, they can contact us at elor@leeds.gov.uk or phone 07967 5784451. We know that the sooner we are aware of any issues, the more quickly we can try to deal with them."
Councillor Richard Lewis, Leeds City Council executive member for regeneration, transport and planning, said:
"This is great news that after the years of planning and preparation work can now start on creating the East Leeds Orbital Road, which has a key role to play in the huge growth plans for that part of the city.
"Apart from supporting new homes and jobs and attracting investment into our economy, it will enhance our transport network offering improved journey times and connectivity for all road users to benefit from."
More information about ELOR can be found online at: https://www.leeds.gov.uk/residents/east-leeds-extension.
The East Leeds Orbital Road is being been financed through the West Yorkshire Combined Authority's 'West Yorkshire-plus Transport Fund'. The Fund is part of the Leeds City Region Growth Deal, a £1billion package of Government investment through the Combined Authority and Leeds City Region Enterprise Partnership (LEP) that will accelerate growth and create jobs across Leeds City Region.
For media enquiries contact: