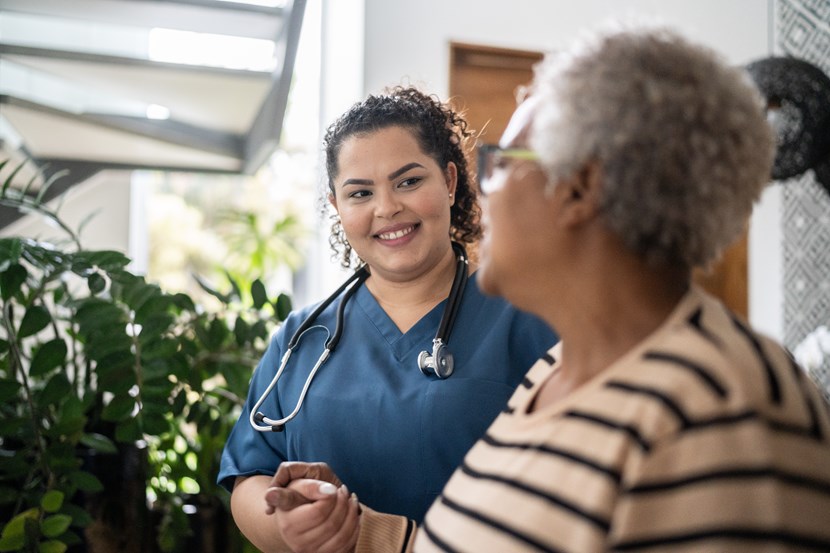 25 Jan 2022
Next Step Leeds – new campaign launched to promote careers in health and social care
People who are looking for a rewarding career making a difference to people's lives are being encouraged to apply for a range of health and social care roles as part of a new recruitment campaign launched today (Tuesday 25 January).
Leeds City Council and the NHS have joined forces to launch Next Step – Leeds, a campaign to highlight health and social care work as a rewarding career and to encourage people from all backgrounds to apply for a range of roles currently available. Care assistants and children's social workers, nurses and occupational therapists, porters and cleaners are just some of the roles on offer, working in a range of settings and organisations across the city.
Councillor Fiona Venner, Leeds City Council executive member for adult and children's social care and health partnerships, said:
"All these roles have one thing in common – they are all about caring for people during their time of need and improving their quality of life.
"Working in health and care is about doing something valuable but it's also a rewarding career supported with training and development to help you progress and enjoy a range of opportunities and different roles.
"I would encourage anyone who is thinking of a new career and wanting to do something different and valuable, to come and join us in making a positive difference to people's lives."
Leeds has a strong record of partnership working in health and care and has done significant work to create ways to help people progress and gain new skills in different roles across the sector. Our network of I Care… ambassadors across the council, NHS Trusts and independent care providers promote the diversity of careers in health and care and the Leeds Health and Care Academy has also been established to improve workforce skills using a range of T-Levels and apprenticeships.
To find out more information about the roles available people can visit leedshealthandcare.co.uk where they will asked to register their interest; they will then be contacted directly with more information.
For media enquiries contact: