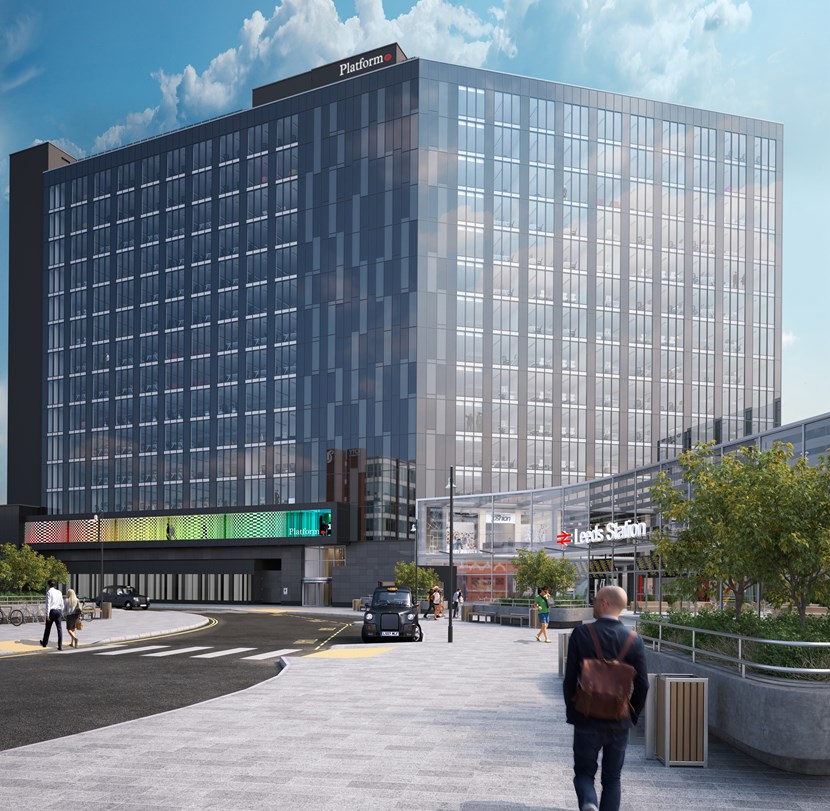 21 Apr 2017
New Tech Hub set to arrive in Leeds
Four projects supporting the growth of businesses in the Leeds digital sector have been awarded a slice of nearly £2.7m of funding.
One of the projects to be given the green light includes the creation of a new Tech Hub created at Platform, above Leeds railway station. Once open, the new Tech Hub will offer a modern, state-of-the-art central resource which digital projects from across the city can utilise and feed into.
This announcement follows the launch of a Leeds Tech Hub Fund last year which was introduced as a catalyst for growth and expansion in the city's fast-growing digital sector. After an application process was opened offering businesses the chance to bid for grant support from the fund, projects put forward by four companies, Bruntwood, East Street Arts, Leeds Open Data Institute and GameMakers have been recommended for approval in a first round of announcements.
A further £1m remains in the fund and will be used to support some of the other bids that were received in this particular application round. Further details on the bids which have been selected for support will be announced at a later date.
The projects announced in the first round are:
●'Platform' by Bruntwood - creation of a new £2m Tech Hub providing new and existing digital businesses with access to 410 desks in both co-working and small office environments, event spaces and meeting areas, all backed up with help to grow and find finance for tech companies.
● East Street Arts 'BEETA' - £550,000 to promote with partners Invisible Flock, Leeds as a unique global location for creative digital projects and businesses and linking tech to the city's dynamic international artistic offer. This will support the city's European Capital of Culture 2023 bid.
● An investment of £100,000 in the 'Leeds Open Data Institute', linking tech growth with the wider cultural offer in Quarry Hill. This will increase their capacity to support start-ups, events and collaborative projects.
● Funding of £36,646.52 to support 'GameMakers', which will offer specialist game development hardware in order to assist computer game start-ups accelerate their growth.
The development of the Leeds Tech Hub was provided from £3.7m of funding from the Department of Culture, Media and Sport.
Home to around 3,500 digital and tech companies with an estimated workforce of 45,000 that makes up approximately 10% of all jobs in the city, the Leeds digital economy is continuing to move from strength-to-strength. Currently home to global companies such as Asda, Sky's national technology centre of expertise, NHS and key digital infrastructure including IXL Leeds, the city has developed an expertise in a range of areas from financial technology, telecommunications and data storage, to in-company tech, digital media and computer games.
Councillor James Lewis, Leeds City Council's executive member for resources and strategy, said:
"It was no surprise that the bids we received for funding from our Tech Hub fund to help support a variety of innovative new projects in the city were of such a high standard given the exceptional quality of our ever growing digital sector.
"While it was therefore a very difficult decision, I am delighted to announce that we are now in a position to announce that four bids by Bruntwood, East Street Arts, Leeds Open Data Institute and GameMakers were successful. In allocating nearly £2.7m in total from our fund, this will be used to support the launch of these projects and many different aspects of the digital sector by providing more facilities and the right environment for new and existing businesses to build and prosper."
For media enquiries, please contact;
Colin Dickinson, Leeds City Council press office (0113) 39 51578
Email: colin.dickinson@leeds.gov.uk
For media enquiries contact: