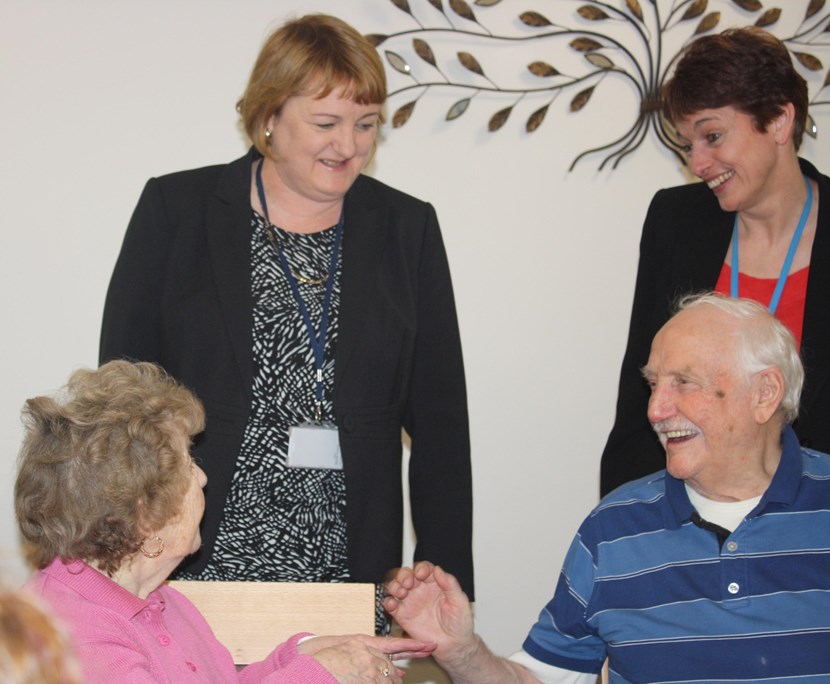 28 Jan 2016
New lease of life for sheltered accommodation
Residents in north west Leeds have been celebrating this week at the official opening of their newly refurbished sheltered homes.
Farrar Lane on the edge of Holt Park has undergone a £1.6 million upgrade to provide residents with a warm, spacious home fit for the twenty-first century.
The scheme of 23 one-bedroom apartments now benefit from new kitchens, wet floor shower rooms, gas central heating, new electrics and lighting throughout, an additional laundry facility as well as new security and fire safety measures.
Converting the previous bedsits and flats required works to be carried out carefully while residents still lived in their own homes, only moving out when work had to be done to their property.
Tenants are already feeling the benefits of more energy efficient homes, with improved access and communal spaces.
Yvonne Hibberd-Fisk, a Farrar Lane resident, said:
"We've lived here right the way through the refurbishment. We got to choose all the different fittings and fixtures and the flat is beautiful, it's really lovely. I'm well pleased."
Councillor Debra Coupar, executive member for communities, said:
"We're really pleased with the outcome of the total refurbishment and it's very heart-warming to see tenants so proud of their new homes.
"Such a significant investment has provided homes that are fit now for an ageing population, and for years to come.
"As always, work like this isn't just about the physical changes we make to buildings. By providing a welcoming space in the communal areas where people can meet we're giving residents and people from the wider community an opportunity to get together, which is really important if we're going to combat social isolation."
For media enquiries contact: