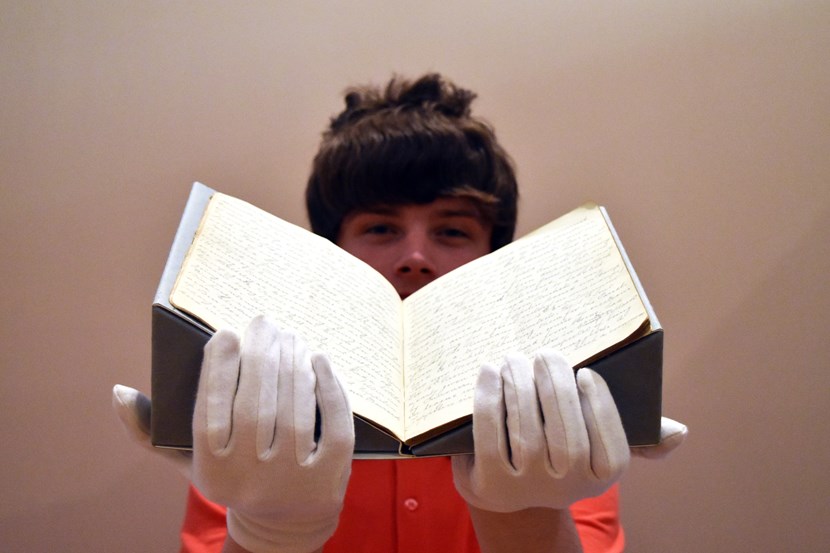 21 Dec 2020
Museum's young history lovers celebrate a decade of discovery
Together they've explored some of British history's most important stories, from the horrors of the First World War to the fascinating journeys of migrants who travelled to Leeds.
Now an award-winning group of budding curators working with Leeds City Museum have reached a major milestone of their own as they mark ten years of rediscovering the past.
Formed in November 2010, The Preservative Party was initially made up of a small group of six enthusiasts, who had each volunteered for what was meant to be a six week project.
Two years later, they were still working with the museum and paving the way for more than 70 young people aged 14-24 who have passed through the group's ranks over the past decade.
In that time, The Preservative Party have curated two major exhibitions; In Their Footsteps, which examined the devastating toll the First World War took on Leeds and Treasured! Smuggled, Stolen, Saved? which revealed the unusual stories behind objects in museum collections.
The group have also organised a series of displays on themes including busking in Leeds, life as a teenager from the 1950s up to the present day, mental health and migration.
But most importantly, they have formed a close bond with their fellow members while gaining invaluable work and life experience.
Founding member Jordan Keighley, who attended the group's first ever meeting, and is now working as a museum freelancer, said: "For me the group gave me to most valuable skills I could have asked for in preparing me for higher education and a career in museums. You never quite knew what to expect from each session or what new and crazy idea we would come up with next.
"What was crazier was those ideas were supported, encouraged and developed by the most enthusiastic team at Leeds Museums and Galleries. The skills I use every day were first introduced to me at the Preservative Party and I am so grateful to have been a member and coordinator."
Verity Smith, who was co-leader of the group in 2013/14 added: "Flexibility, gaining transferable skills, and making something meaningful from a short term commitment was really valuable. I still refer to my experiences with the Preservative Party in job applications and interviews, and events I'm asked to speak at.
"I met two of my best friends for life so that was pretty good and I feel lucky to have had all the experiences and opportunities that came my way - it gave me courage, confidence and 'on the job' training. I'm so pleased that Preservative Party is still going and has a terrific ten years ahead."
Recently the group's good work has continued, coordinating a display about mental health and body image while working remotely and staying in touch during lockdown.
Recognition for their efforts has come in the form of both the 2015 Marsh Volunteer Award for the Yorkshire region, and the 2019 Volunteer of the Year award for City Development at Leeds City Council.
Esther Amis-Hughes, Leeds City Museum's youth engagement officer, said: "Everyone at the museum is so immeasurably proud of the Preservative Party and what they've achieved. Their enthusiasm and passion for the displays and exhibitions they've worked on is an inspiration and an example of how museums and culture can bring people together and make a real difference to their lives.
"Working alongside the group, we've seen them all grow professionally and personally too and accomplish some truly remarkable things that they'll hopefully never forget."
For more information about the Preservative Party, visit: https://museumsandgalleries.leeds.gov.uk/tag/the-preservative-party/
ENDS
For media enquiries contact: