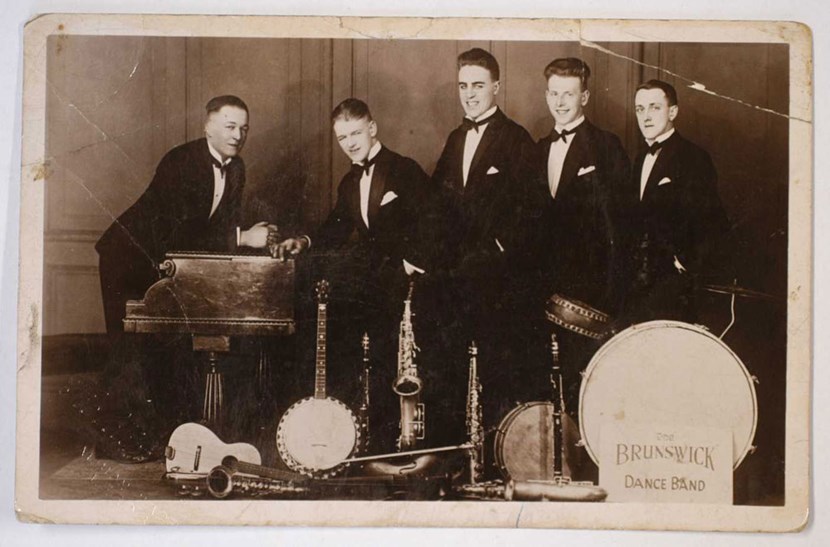 24 Nov 2020
Museum's new musical masterpiece will capture the sound of a city
Musicians, artists, producers and composers in Leeds have been challenged to put their talents to the test by creating a new piece capturing the evolution of the city's soundtrack.
A partnership between Abbey House Museum and Music:Leeds is calling on modern day maestros to create a composition inspired by the 200 years of history explored in the museum's captivating Sounds of Our City exhibition.
Looking back at Leeds's iconic live music venues and some of the most memorable performances they have hosted, the exhibition, which is available online, charts how the city's music scene has changed and developed over the centuries.
In their new commission, artists will be asked to bring a new sound-based artwork or audio-focused 'digital experience' to life which draws on some of the memorabilia and stories which make-up the exhibition, with up to £3k funding to support their work.
That could include everything from the history of The Majestic on City Square, once a buzzing live music hotspot, to Roundhay Park, which has hosted world class acts including The Rolling Stones, Madonna, U2 and more recently Ed Sheeran.
Among the incredible array of objects which feature in the exhibition are a spectacular vintage juke box, a newly-restored 1850s Dearlove double bass and a machine showcasing the surprisingly impressive musical talents of beloved TV puppets Sooty, Sweep and Soo.
Kitty Ross, Leeds Museums and Galleries' curator of social history, said: "Music has been such an important part of the story of Leeds, expressing many different moods and trends and even documenting important moments in the city's history.
"Each of the objects on display in our exhibition tells a very different piece of that story, whether it's thousands of people watching a concert at Roundhay Park or a cherished family heirloom which once served as someone's first introduction to music at home.
"What we'd like to do through this commission is capture the essence of the exhibition in a piece that reflects not just the history of music in Leeds, but the tremendous talent and musical ability which we know exists here today."
For the commission, music creators can work in collaboration with other audio, visual, digital, literary or spoken word artists, but the finished work will have audio as its main focus.
The work will be hosted on Music:Leeds and Abbey House Museum websites and social media channels as well as potentially within the exhibition both online and at Abbey House.
Whiskas, founder of Music:Leeds said: "There is so much talent and diversity on the Leeds music scene at the moment and the pandemic has pushed local artists to create and innovate in completely different ways.
"We're really proud to be working with Abbey House Museum to bring the city's musical past, present and future together, and create a funded opportunity for artists in the city, in what we're sure will be an incredibly exciting and challenging project to get involved with."
Artists can submit their proposal at: https://bit.ly/3mYNcJ3
Abbey House Museum is currently closed to the public due to COVID-19 restrictions, but Sounds of Our City can be viewed online at: https://museumsandgalleries.leeds.gov.uk/virtual-visit/sounds-of-our-city-online-exhibition/
ENDS
For media enquiries contact: