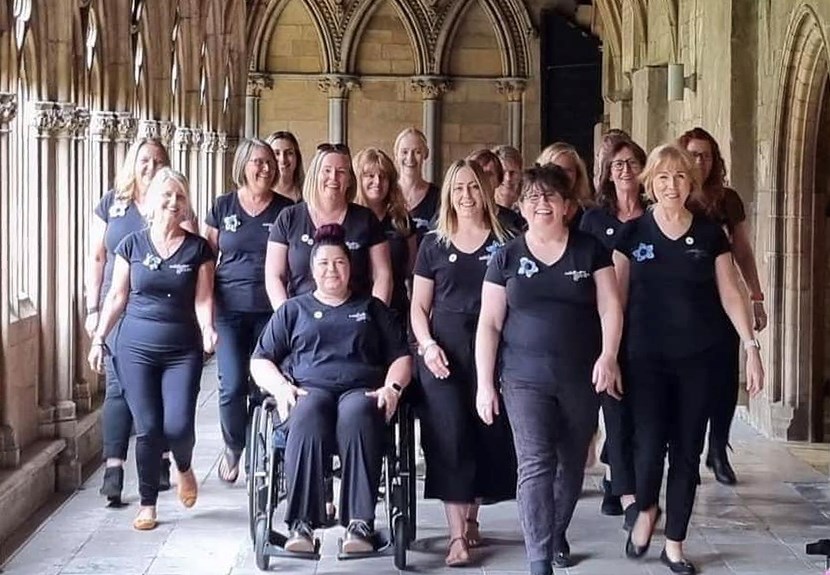 17 Mar 2023
Military Wives Choir tops the bill for Leeds Armed Forces Day 2023
The Dishforth Military Wives Choir (MWC) will top a bill of festivities and excitement at this year's Armed Forces Day in Leeds.
Hosted by the Lord Mayor of Leeds, Armed Forces Day celebrates the courage, dedication, and commitment of the British armed forces.
People of all ages and backgrounds are invited to come along to this year's free event which will span the length of Briggate in the city centre on Sunday, 25 June between 11 am – 4 pm. A host of family-friendly attractions will include a parade, stalls, stands and exhibitions, activities, and a wide range of musical entertainment.
The Lord Mayor Elect of Leeds, Councillor Al Garthwaite, said: "Armed Forces Day is an excellent opportunity for the whole family to have fun while also recognising and saying thank you to service personnel and their families, both past and present.
"With only 100 days to go until this year's event, excitement is building for the wonderful pageantry and spectacle of the parade and the great range of family-friendly activities that will form this year's celebrations. The highlight for me will be the Dishforth Military Wives Choir and I look forward to seeing their performance. But most importantly, I look forward to coming out to show my pride in our armed forces and saying thank you for all the incredible work they undertake in the UK and worldwide."
The Dishforth MWC was formed in 2012 when 9 Army Air Corps Regiment were about to deploy to Afghanistan. Eleven years on, the choir continues to provide invaluable support to partners of service personnel deployed on operations.
Armed Forces Day in the United Kingdom is now marked by hundreds of events held across the country, celebrating the courage and contribution of the British Armed Forces community, from veterans to currently serving troops, reserves, cadets, and service families.
As in past years, Armed Forces Week will start with a parade and flag-raising event in Victoria Gardens on Saturday 17 June at 11 am. To get regular updates on all the latest news for Armed Forces Day 2023, head to the new Leeds Armed Forces Day website at: www.leedsafd.co.uk or find us on Twitter and Facebook.
For media enquiries contact: