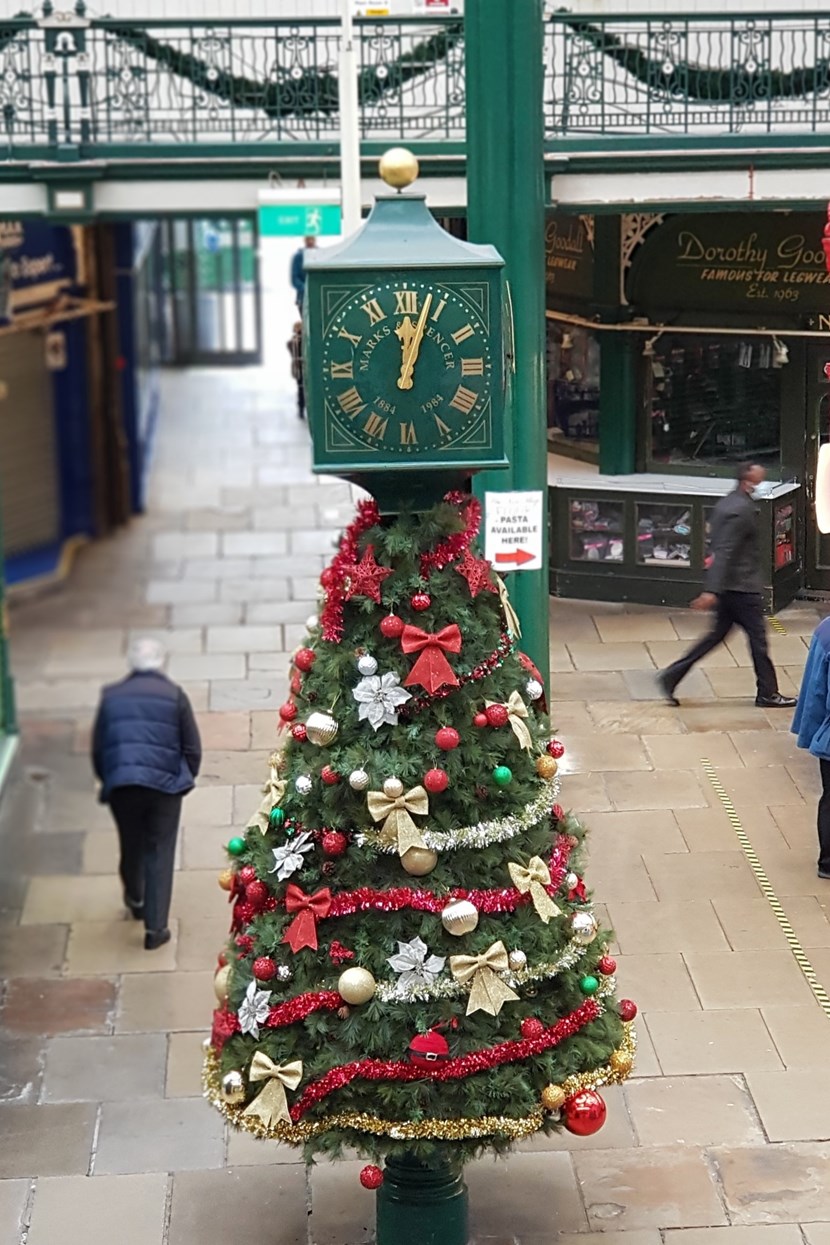 03 Dec 2020
Make it independent and support Leeds Kirkgate Market this Christmas
Whilst Leeds Kirkgate Market has remained open during both lockdowns for essential traders only we are excited that our independents will be back open for Christmas. Supporting our small businesses after the year everyone has had would be the best Christmas present for independents who have, like lots of small businesses, struggled.
To kick off the first Saturday of opening back up we have the return of the Vintage Fair on 5 December, in the Market Kitchen with 18 fabulous quality vintage stalls who are the "Best of the Best". This will run alongside a speciality Christmas market with a small but perfectly formed mini market where you can find knitted goods, moonshine, handmade beeswax covers and more.
A further two more speciality markets are planned on the consecutive Saturday's, 12 December sees the return of the Leeds Record and Book Fair, featuring over 20 sellers with 55 tables of vinyl records and 10 tables of books. The fair will be spread out across our event space and old Butchers Row to accommodate for safe and secure shopping. There will be an eclectic mix of collectable, rare and obscure records and lots of bargains plus a selection of second-hand and new books. On 19 December, The Cultural Arts Heritage Circle presents 'NUBIAN NOIRE' a Christmas themed market featuring the finest in African and Caribbean contemporary artisans from; hand crafted stationery, branded clothing designs, black history books, natural cosmetics, fine art, Caribbean confectioners and much much more.
To top this off we've made it even easier to visit with our new NCP parking offer. Available via ParkPass at NCP the Markets car park New York St, park using the app you can park for 30 minutes for £1. Full information on our website at www.leedsmarkets.co.uk
Whilst restrictions are still in place for eating indoors, our cafes and street food are still open to grab lunch to takeaway. Please note, face coverings must be worn indoors at Leeds Kirkgate Market and please adhere to social distancing.
Councillor Asghar Khan, Leeds City Council's deputy executive member with responsibility for markets, said:
"Whilst this year has been an incredibly tough one for the people of Leeds and our traders in the market, it's great we are able to have some business as usual activity throughout December and see the return of our specialist markets. I would like to thank all market traders who remained open as well as those who were forced to close, for helping to keep themselves and customers safe during these unprecedented times."
For media enquiries contact: