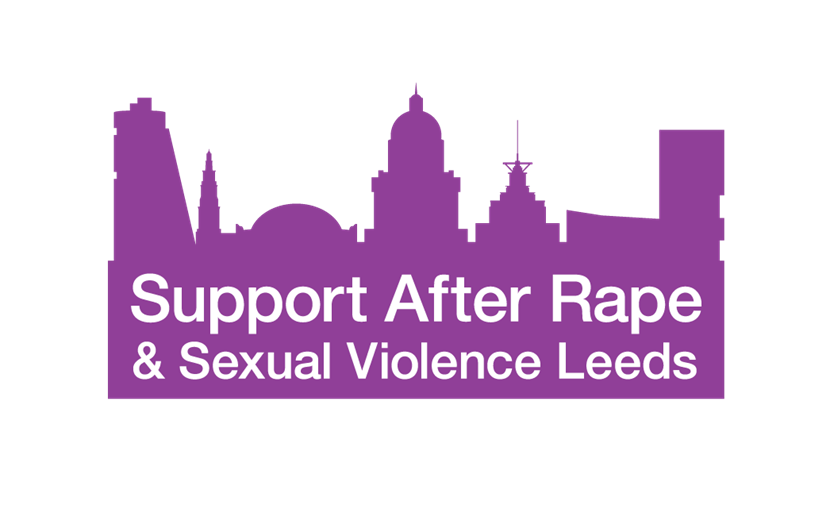 07 Sep 2020
Lord Mayor of Leeds to continue supporting local charity SARSVL (Support After Rape and Sexual Violence Leeds) for second year
A local charity which helps women and girls affected by sexual violence and rape is to receive further support from the Lord Mayor of Leeds after being selected as her official charity for a second year.
After successfully raising over £40,000 for the charity last year, the Lord Mayor of Leeds, Councillor Eileen Taylor, has confirmed SARSVL (Support After Rape and Sexual Violence Leeds) will remain her official charity as her term in the role continues for a second year due to the disruption caused by COVID-19.
SARSVL is the dedicated Rape Crisis Centre for women and girls in Leeds whose lives have been impacted by child sexual abuse, rape and all forms of sexual violence. During the Lord Mayor's first term, 1180 women and girls accessed one of SARSVL's specialist services for emotional and practical support, either through a confidential helpline, independent advocacy service or counselling service. The service has continued to offer vital support to women and girls across the city during the pandemic by operating virtually.
Before the lockdown began, there were several fundraising events throughout the Lord Mayor's first term to raise as much awareness and money as possible for the charity, including the Lord Mayor's multicultural fundraising dinner and a fire walk. However, as a result of the pandemic, several events including what is usually the biggest fundraiser of the year, Just One Day, could not go ahead. To give SARSVL the full opportunity to benefit from the Lord Mayor's support, it was therefore decided that it would remain as her chosen charity for a second year.
It is hoped that the Lord Mayor's charity appeal will continue to build on the initial amount raised for SARSVL last year, with the Lord Mayor eager to exceed a final total of £50,000 by the end of her second year in the role.
These funds are essential for SARSVL to continue offering specialist support to women and girls across the city who have been affected by rape or sexual violence or abuse of any kind, at any time in their lives.
For more information about SARSVL, please visit: www.supportafterrapeleeds.org.uk.
The Lord Mayor of Leeds Councillor Eileen Taylor said:
"In what has been a very tough time for our local charities and city as a whole, I am thrilled that we have managed to raise so much money for my chosen charity SARSVL during my first year in office.
"I would like to thank every single person that has helped us achieve this figure, from those putting on the fundraising events to anyone that has donated, I am so grateful for all of your support.
"SARSVL is such a deserving charity that helps so many women and girls across the city, including throughout lockdown. This money is absolutely vital and will help the charity to continue the essential work they do day in, day out. I am looking forward to supporting the charity for a second year and working towards achieving our fundraising target of £50,000 in total.
"I would like to encourage members of the public to help support me in reaching this total by organising their own fundraising activity (following current government guidance) or through an online donation via JustGiving at: www.justgiving.com/LMCA. Any help you can give during these challenging times will be hugely appreciated by both myself and the charity."
Katie Russell Co-Founder and Trustee for SARSVL said:
"SARSVL is extremely proud to follow the Lord Mayor of Leeds, Councillor Eileen Taylor, into her second term as her chosen charity. Like any small charity, we are humbled and delighted each and every time a supporter helps to raise our profile. Being the Lord Mayor's chosen charity creates a myriad of unique and exciting opportunities for us and we're extremely grateful for her support."
"For many women and girls across the UK and world, lockdown has brought additional pressures in the form of increased isolation, increased anxiety and exacerbated trauma symptoms, reduction in freedoms and severed connections to support systems. As sexual violence and abuse are so often hidden crimes, it is anticipated the true impact of the coronavirus pandemic will only come to light when restrictions are fully lifted.
"This therefore makes the support of the Lord Mayor even more poignant this year and with the added financial pressures charities are facing, we are really pleased and grateful to benefit from the support of the Lord Mayor and the wonderful people of Leeds for another year."
ENDS
Notes to editors:
For more information on Councillor Eileen Taylor continuing as Lord Mayor for a second year, please visit: https://news.leeds.gov.uk/news/update-from-leeds-city-council-regarding-the-lord-mayor-and-this-years-mayor-making-ceremony
For media enquiries please contact:
Leeds City Council communications and marketing
Tel: 0113 378 6007
For media enquiries contact: