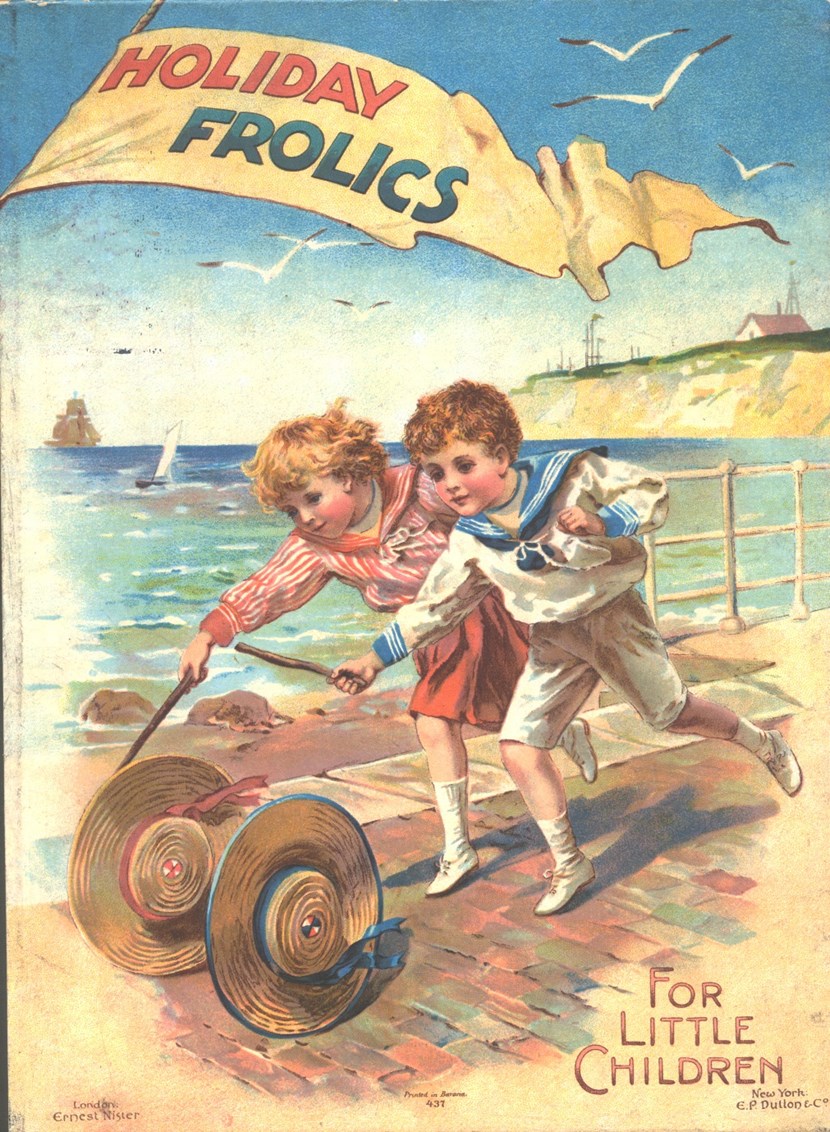 06 Aug 2019
Life's a beach as historic seaside styles are revealed
It's a quintessential British tradition that's been a cornerstone of summer for generations of Yorkshire children and families.
Now a new school holiday workshop in Leeds will reveal how the fashions, fun and games of a typical trip to the seaside have changed over the decades.
Taking place at Leeds Discovery Centre this week, the workshop will give families a chance to see vintage beachwear sported by trendy tots more than more than a century ago alongside retro swimwear from the 1970s.
Also plucked from the museum's state-of-the-art store will be buckets, spades and other classic accessories taken to the coast by Victorian holidaymakers, which visitors will get the chance to handle.
That will be followed by some seaside-themed arts and crafts and a tour of the Discovery Centre, which is home to more than a million objects.
Emily Nelson, Leeds Museums and Galleries' learning and access officer said: "A trip to the seaside has been a fixture of summer that's endured for well over a century, with families flocking to the same coastal towns for generations to enjoy the many different sights and sounds.
"This workshop will give our visitors a chance to see some of the ways we've dressed for the beach over the years and also how the fun activities and games we still enjoy today are rooted in the past.
"They'll also get the opportunity to explore the store and hopefully get a whole new perspective on the history of being beside the seaside."
Before foreign travel became commonplace, trips to northern coastal town were hugely popular for Victorian Yorkshire families.
With improved railway links, towns like Scarborough and Morecambe became some of the regions premier tourist hotspots, with the latter even affectionately becoming known as 'Bradford on Sea' because so many people travelled there from the other side of the Pennines.
Beside the Seaside takes place at Leeds Discovery Centre on August 7 from 10am until 12pm and is free to attend. Booking is essential and can be done by emailing discovery.centre@leeds.gov.uk or by telephone on 0113 378 2100.
The Leeds Discovery Centre also hosts free drop in tours of the store every Thursday.
For more details, visit: https://museumsandgalleries.leeds.gov.uk/events/a-day-at-the-seaside/
ENDS
For media enquiries, please contact:
Stuart Robinson
Communications Officer
Leeds City Council
Tel: 0113 378 9182 (please note my new number)
Email: stuart.robinson@leeds.gov.uk
Notes to editors:
Leeds Discovery Centre
Carlisle Road
Leeds Museums & Galleries
LS10 1LB
Leeds Discovery Centre is the main storage facility for Leeds Museums & Galleries 1.3million objects, 90 per cent of which are stored there. The state-of-the-art centre helps to preserve and protect objects from the dress and textile, social history, natural science, geology, archaeology, and world cultures collections. The centre contains conservation studios and quarantine areas to help clean, conserve and examine objects, including a walk-in freezer which is available to hire by other museums and galleries. There is a programme of education visits which are held in a purpose built education room, and a research area for museum professionals, students and researchers to use. The object enquiry service provides members of the public with the opportunity to find out more about an object and the community team also work closely with the local community to host events and bespoke visits. Free drop-in store tours take place every Thursday at 11am and 2pm.
For media enquiries contact: