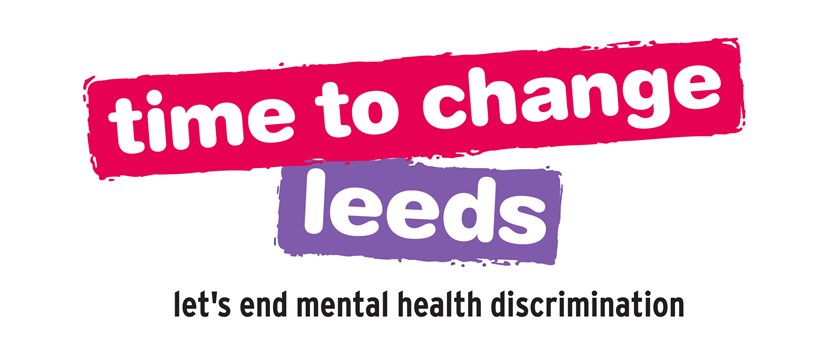 14 Mar 2017
Leeds wins bid to become one of the first Time to Change hubs - set up to change how we all think and act about mental health
Councils, the NHS, police, community groups, charities, employers and schools in Leeds are all coming together to change how we think and act about mental health, as part of a new initiative from Time to Change.
Today Leeds has been named one of the first Time to Change hubs in England, a new partnership of local organisations and mental health champions committed to improving local attitudes and behaviours towards people experiencing mental health problems.
The new hub is being created to combine the insights from the Time to Change campaign, run by charities Mind and Rethink Mental Illness, with local knowledge to support communities, workplaces and schools to take action in their area. It is part of Time to Change's broader strategy to embed and sustain its social movement in local communities.
Time to Change Leeds is led by the local Health and Wellbeing Board and is a partnership between Leeds City Council, Space2, Leeds Mind, Touchstone and West Yorkshire Police, local Time to Change champions and regional co-ordinators.
Councillor Rebecca Charlwood, Chair of Leeds Health and Wellbeing Board, said:
"It is great that we won the bid to host this work. We are proud of the work being done in Leeds to combat mental health stigma and there's been great support from people across the city.
"Mental health is as important as physical health, and we shouldn't be ashamed to talk about it. We have a range of award winning and innovative services to offer help and support, and by combatting mental health stigma we hope that people who need to feel more comfortable accessing the help they need."
Dawn Fuller, Strategic Director of Space2, said:
"We are really looking forward to working with people, organisations and communities across the city to tackle mental health stigma. We know lots of good work has already been delivered in Leeds and we intend to build on this through an inclusive, community development approach as part of the commitment we have to making Leeds a healthier, more compassionate city."
Leeds is one of four hubs to be launched along with West Sussex, Cumbria and Suffolk. Over the next three years a further 12 hubs will be established across England to provide a focus for local campaigning work.
In order to be named a Time to Change hub, local partnerships have to demonstrate their commitment to:
Putting people with personal experience of mental health problems at the heart of their work
Embedding anti-stigma and discrimination work locally, whether that be local schools, workplaces and other community settings
Proactively campaigning to improve people's attitudes and behaviours towards mental health.
Jo Loughran, Director of Operations at Time to Change, said:
"We're really pleased to be working with organisations and individuals across Leeds as part of this exciting new initiative - to use what we've learnt from running a successful campaign to unleash our social movement and harness local knowledge and passion.
"Up until now our local work has been driven by the commitment of individual champions, employers and schools. By having hubs in place we're bringing their work together to ensure the campaign takes root in local communities going forward."
Notes to Editor:
For more information please contact Phil Morcom at Leeds City Council communications and marketing team, or Julie Evans, communications manager at Time to Change at j.evans@time-to-change.org.uk or call 020 8215 2358.
About the national Time to Change campaign:
Time to Change is a growing movement of people changing how we all think and act about mental health problems. Our voice is stronger and louder thanks to funding by the Department of Health, Comic Relief and the Big Lottery Fund. Our campaign is run by Mind and Rethink Mental Illness, and thousands more organisations have joined us to make change happen.
For more information go to www.time-to-change.org.uk
For media enquiries contact: