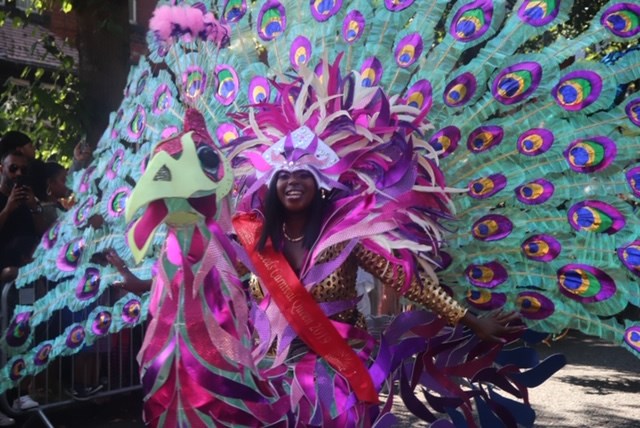 29 Mar 2020
Leeds West Indian Carnival 2020 cancelled due to coronavirus COVID-19
The Leeds West Indian Carnival 2020 has been cancelled due to coronavirus COVID-19, organisers have confirmed
Press release issued by Leeds West Indian Carnival supported by Leeds City Council
We are deeply saddened to announce that Leeds West Indian Carnival 2020 will not be taking place due to the coronavirus pandemic. This decision has been taken with a heavy heart and the demand this will have on council staff, blue-light services, designers and everyone else involved in carnival is enormous. We are thankful for the continued support from Leeds City Council during this difficult time.
The carnival community has always been about positivity and spreading love across the city and internationally.
Chairman and Founder of Leeds West Indian Carnival - Dr Arthur France said: "As carnivalist, we know how to unite the city through joy, happiness and adversity and it's these qualities that will help us get through these difficult times. We will be back in 2021 bigger and better with an array feathers, gems, sequins, costumes and music. I would like to thank everyone involved in carnival over the last 53 years and especially the carnival committee who given up their time for the love of carnival. We support our long standing partner, our friends at Leeds City Council and together we'll be jammin again"
Leeds City Council Leader - Councillor Judith Blake said: "Carnival is a wonderful and integral part of what Leeds is all about. It's a living representation of the heart and soul of the city and as the oldest West Indian Carnival in Europe it is one of the most important events in the national cultural calendar. We really appreciate the carnival committee's commitment and their understanding of the pressures of this very difficult and unprecedented situation and we will be working with them to find a way of using the grant funding we give to this wonderful, spectacular and unifying event that makes the most of its incredible ability to bring communities and people together."
Leeds City Council's executive member for environment and active lifestyles - Councillor Mohammed Rafique, said: "We know clearly that many people will be disappointed by this announcement about what is such a highlight of the year for the city but we've been working closely with the carnival committee on what is the best thing to do in these extraordinary circumstances. This is the biggest participatory event the council is involved in directly organising with the hosts each year and our teams work closely with the committee during many months of planning, in close liaison with emergency services, to ensure proper safety arrangements are in place for the 150,000 people who flock to enjoy it. It's one of the greatest annual events in Leeds bringing people of all backgrounds together in a celebration of love, culture and community participation on so many levels and we very much look forward to the next event."
In our 53 years as a voluntary charity, we have created a carnival family that unites people from different faiths, backgrounds and races and have become a key part of this city's positive cultural identity.
This has allowed us to spread our love to thousands of people and bring smiles to many faces for over half a century, whilst preserving and protecting West Indian cultural arts and heritage which have been born out of the hardships of our ancestors.
Established since 1967, we have embedded our deep roots within the city's social and cultural identity and because of this we will be the beacon of hope and prosperity at Leeds West Indian Carnival 2021.
To find out more about Leeds West Indian Carnival and visit www.leedscarnival.co.uk
Ends
All Enquires Mahalia France – 07516615953 office@leedscarnival.co.uk
About Leeds West Indian Carnival (www.leedscarnival.co.uk):
The Leeds West Indian Carnival was established in 1967 as a remedy for homesickness for those who came over from the Caribbean.
Leeds West Indian Carnival is the oldest and most authentic carnival in England
Leeds West Indian Carnival is local charity which is has been voluntary led for over 50 years and that specialises in educational and cultural resources.
Leeds West Indian Carnival is passionate about preserving and protecting West Indian heritage, arts and culture.
Carnival is the creative and artistic expression of the emancipation of slavery.
Leeds West Indian Carnival is the city's largest attraction with over 150 000 people attending every year and contributes millions to the city's economy.
For media enquiries contact: