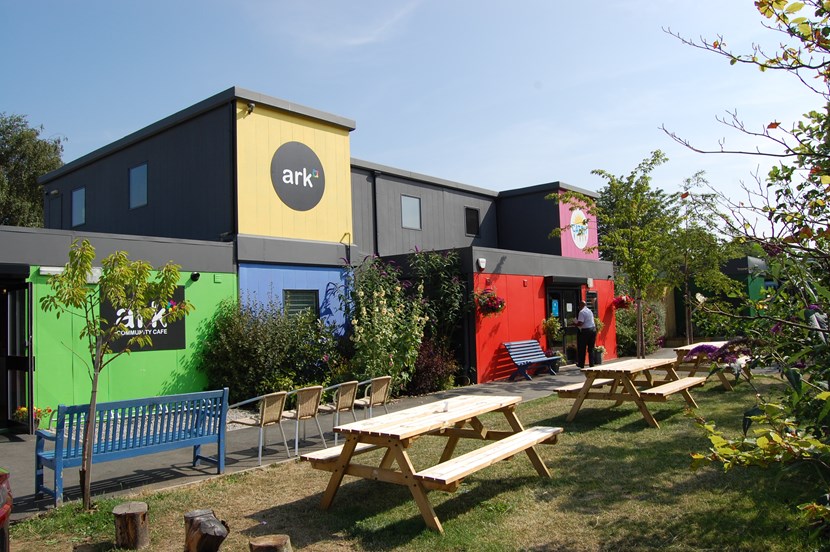 01 Mar 2019
Leeds shows off best of the city at 27th Leeds Architecture Awards
Last night saw the best building developments, restorations and alterations showcased at a glittering awards ceremony at Leeds Town Hall.
The 27th Leeds Architecture Awards, organised by Leeds City Council, recognised the contribution that building and landscape design make to our city.
This year, 58 schemes were nominated across 5 different award categories – Altered Buildings; Conserved Buildings; New Buildings; Public Realm and Landscape Design; and Regeneration Schemes.
Nominations were shortlisted to 24 and judging took place last September. The judging panel was chaired by guest assessor Hiro Aso (Head of Transport and Infrastructure at Gensler) who presented all the awards.
The final honour of the night was an unannounced and unexpected Special Community Award which was awarded to CATCH (Community Action to Create Hope). Volunteers from this exceptional charity regenerated and revived unused porta-cabins into a colourful communal space which has completely transformed its surrounding community.
Councillor Judith Blake, Leader of Leeds City Council, said:
"Building design tells the story of our city, not just of the city centre but of our communities and neighbourhoods too. These awards are a core part of recognising how Leeds is developing and regenerating for the better, of showing how neighbourhoods, communities and centres are being developed so they can respond to economic change and help improve the health and wellbeing of residents.
"The city's economic success can be seen by the cranes on the skyline and by the innovation and quality in our buildings. Our economic success allows us to invest in people, their health and wellbeing, improving education, tackling low pay, securing better social and economic outcomes from large organisations in Leeds. Celebrating our architecture is celebrating both the history of the city and the potential we have now."
Hiro Aso, Head of Transport and Infrastructure, Gensler, said:
"Placemaking is key to city growth – it's about working collaboratively with organisations, local government, and businesses, with and for people, to animate the public realm and generate a relevant 'sense of place' within the city. Having worked on the development of a masterplan for Leeds Station as it anticipates the arrival of HS2, I have learnt and continue to learn a lot about Leeds and I am continually surprised by the richness and diversity in its physical and non-physical qualities.
"The Leeds Architecture Awards are so important, not just in Leeds, but in the wider context of the UK and Europe because they celebrate and set a standard for design, vision and innovation and I feel privileged and honoured to be a guest assessor."
The winners of the 2019 Leeds Architecture Awards are as follows:
ALTERED BUILDING CATEGORY
Sponsored by YPP
COMMENDATION WINNERS
Merrion House - 110 Merrion Centre, Leeds LS2
Designed by: BDP
For: Town Centre Securities Plc with Leeds City Council
Bramley Hub - Hough Lane, Leeds LS13
Designed by: LCC Community Hub Team with LCC Corporate Property Management, NPS Leeds and Aspect Building Solutions Ltd
For: LCC Community Hub Team
Former York Road Library - York Road, Leeds LS9
Designed by: Enjoy Design
For: Rushbond Group
HIGHLY COMMENDED WINNER
Institute for Transport Studies - 34-40 University Road, Leeds LS2
Designed by: Farrell & Clark LLP
For: University of Leeds
AWARD WINNER
CQ The Court (former St Michael's College) - St John's Road, Leeds LS3
Designed by: Watkin Jones Group
For: The Jesmond Group Ltd
CONSERVED BUILDING CATEGORY
Sponsored by CEG
AWARD WINNER
Edward Boyle Library - University of Leeds, Leeds LS2
Designed by: Associated Architects LLP
For: University of Leeds
NEW BUILDING CATEGORY
Sponsored by Rushbond
COMMENDATION WINNER
Central Square Winter Garden - Wellington Street, Leeds LS1
Designed by: DLA Design Group
For: Marrico Asset Management LLP
HIGHLY COMMENDED WINNER
Café Sylva - Louis House, Princes Avenue, Roundhay LS8
Designed by: Dzign House Architecture Ltd
For: KD Properties
AWARD WINNER
Number One, Great Exhibition Way, Kirkstall Forge, Leeds LS1
Designed by: Cooper Cromar
For: CEG
PUBLIC REALM & LANDSCAPE DESIGN CATEGORY
Sponsored by YPP
COMMENDATION WINNERS
Kirkstall Forge - Abbey Road, Kirkstall Forge, Leeds LS5
Designed by: Planit-IE in collaboration with Feilden Clegg Bradley Studios and Cooper Cromar
For: CEG
'Harehills Hare' - The Compton Centre, Harehills Lane, Leeds LS8
Sculpted by: Ian Kirkpatrick
For: LCC Partnership of Regeneration & Communities Teams with East Street Arts
'Legs Walking' - City Square, Leeds LS1
Sculpted by: The Kenneth Armitage Foundation
For: Leeds City Council
'Park Here & Play 2017' and 'Pop Up & Play 2018' - Victoria Gardens, Leeds LS2
Designed by: DLA Design Group
For: Leeds City Council
HIGHLY COMMENDED WINNER
'Poppy Wall Art' - North Lane, Headingley LS6
Designed by: Ursula Xanthe Young
For: Parade Properties with Ash Road Area Residents' Association and Leeds City Council
AWARD WINNER
'A City Less Grey' – public art in various Leeds City Centre Locations
Commissioned by: East Street Arts
For: LeedsBID
LANDSCAPE STEWARDSHIP AWARD
Sponsored by Landscape Institute
This is the inaugural year for this new category as it was time to celebrate projects that seek to preserve and enhance landscapes. The judging panel chose 3 winners to share this award from three sub-categories – Public Sector, Charity/Voluntary and Private.
AWARD WINNERS
Public Sector - Water Haigh Woodland Park - Yorkshire Wildlife Trust and LCC
Charity/Voluntary Group - Rodley Nature Reserve - Volunteers
Private - Bowcliffe Hall – Private Estate
REGENERATION CATEGORY
Sponsored by CEG
AWARD WINNER
Sunny Bank Mills - 83-85 Town Street, Farsley LS28
Designed by: Kilmartin Plowman & Partners Ltd
For: Sunny Bank Mills
SPECIAL COMMUNITY AWARD
Sponsored by Monroe K
AWARD WINNER
CATCH Leeds - ARK, Hovingham Avenue, Leeds LS8
Designed by: Stack Architects Ltd
For: CATCH Leeds
For more information, visit www.leedsarchitectureawards.com.
ENDS
For media enquiries please contact:
Leeds City Council communications and marketing
Tel: 0113 378 6007
Email: communicationsteam@leeds.gov.uk
For media enquiries contact: